Senator Scott Brown is running again, this time in New Hampshire. Senator Brown is seeking a primary win leading to a fall confrontation with the present Democrat Senator Jeanne (supporter of Obamacare) Shaheen. Recent polls put Senator Brown within 2 percentage points.
Senator Shaheen is vulnerable due to her overwhelming support for Obamacare. Brown made up huge ground when he won the former seat held by the late Senator Ted Kennedy. In horse racing parlance Brown is a fast closer; we expect the race to go down to the wire with Brown first to cross the finish line.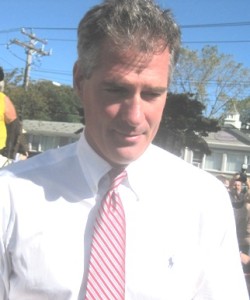 Click here for Senator Browns web site.