THE LATEST NEWS
The head of an international engineering firm in Puerto Rico said in an editorial Saturday that when the time came to send 50 of his engineers to help in the aftermath of Hurricane Maria, he bypassed local officials and went straight to FEMA.
The reason, said Jorge Rodriguez, the CEO of PACIV, in an editorial in the New York Post, is that "for the last 30 years, the

Puerto Rican government has been completely inept at handling regular societal needs, so I just don't see it functioning in a crisis like this one."
Puerto Ricans elected a new governor last November but, Rodriguez charged, he was inexperienced and had never been responsible for a budget.
Gov. Ricardo Rossello cannot exactly count on those around him either, Rodriguez asserted.
"His entire administration is totally inexperienced and they have no clue how to handle a crisis of this magnitude," said Rodriguez, who has a graduate business degree from Harvard Business School and was named a "Most Distinguished Graduate" by the University of Puerto Rico.   
The WARNING FROM MR.Rodriguez who also had a word of caution for the U.S. Congress: "Watch out what relief funds you approve and let our local government handle. Don't let the Puerto Rican government play the victim and fool you. They have no clue what they are doing, and I worry that they will mishandle anything that comes their way."
AND WE ARE GOING TO POUR GOOD MONEY INTO PUERTO RICO!   THE LAZY GOOD FOR NOTHING WELFARE LEACHES WILL BLOW IT LIKE THEY HAVE FOR THE PAST CENTURY!  THIS IS THE WELFARE ISLAND. 
Hey Guys (this includes Girls-no offense, but guys is now a generic term) do you, a taxpayer, want to pay for a stranger's new house ? Bigger and better than the one you own or rent?  Yeah, we are talking about those poor souls who lived in shanties down there in Puerto Rico. The ones with no flood insurance; to top it off 60% had no wind insurance. In the great majority of cases these houses (pmuds to say the least) were worth, maybe if you stretch it, $8000-$10,000. You have seen them before on the outskirts of Tijuana, Mexico – you say you don't know what a pmud is, for heaven's sake it is a dump spelled backward.
Well, let's get to the point! The welfare island territory has leached off us long enough – now is their time to carry the water.  We are sick and tired of being being sucked dry. They are clamoring for us to give them new houses for free, yes those who had theirs destroyed by Maria. These former homeowners are surging into FEMA's offices. Of course they have plenty of time on their hand, none work. They rely on you, the taxpayer, for money.  We are talking about the drug and gangster infested island. Audacity. They are also DEMANDING RESPECT. People with no job, but oh yeah, they are on SS disability, food stamps, welfare, medicare and whatever program they can suck dry. You don't believe us? And the mayor of San Juan, she too opened her big fat trap. Trump had none of it. 
Puerto Rico's bloated government also bears much of the blame. Around 30% of the territory's jobs are in the public sector. Among other things, a big and coddled bureaucracy undermines Puerto Rico's educational achievements in two ways. First, nearly half those on the education department's payroll are not teachers; quality has fallen because of low accountability and mismanagement.
The Urban Dictionary defines LEACH; is a type of person who does their best to suck your personal wealth out of you, without actually causing pain, but just extreme annoyance after you notice it is happaning. Trump voters are sick and tired of being leached to death. Aren't you?
As he walked through Aguadilla's town hall recently, Mr Méndez, the mayor,  boasted about each employee's university or graduate-school credentials as he introduced them. The trouble, he says, is that "All they want to do is find security only. They have no ambition...Everybody wants to work for the government." Manuel Reyes, of the Puerto Rico Manufacturers Association, also sees little hope that the government's role will shrink. "There is no light at the end of the tunnel," he says, "because we are still in denial."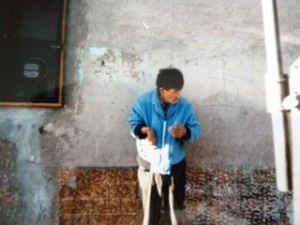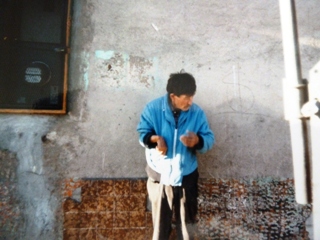 The federal government spent more than $2 billion to provide food stamps to residents of Puerto Rico in 2012, up to 25 percent of which is untraceable because it is distributed in cash and there is "no way to verify that funds are spent on food," according to the U.S. Department of Agriculture (USDA). The funds are used to supply more than one-third of the population of Puerto Rico with food stamps. According to the U.S. Department of Agriculture (USDA), the Nutrition Assistance Program (NAP) for Puerto Rico, an unincorporated territory of the United States, received $2 billion in Nutrition Assistance Block Grants in fiscal year 2012.  Folks this was back in 2012, today it is approaching $3 billion dollars. Why work when you can eat like the burger King.
Unemployment: 48% of those eligible to work don't, counting those that don't seek work the figure explodes to 55%. One in six working-age men in Puerto Rico are claiming disability benefits and the figure is expect to rise to 12% because of Maria. People from the Dominican Republic do many of the jobs in Puerto Rico that pay too little to attract the locals because the huge amount of government payments they collect while on the dole. What do Puerto Rico's men do all day? Some get into trouble. But many others hang out in pleasant places that require little money, such as beaches, shopping malls and the armchairs in Borders bookstores. They also watch plenty of television. Satellite dishes sprout from many rooftops. People always have money for that bill.
PUERTO RICO wins the Leach award hands down. Advice to President Trump, "do not give them one red cent." The government is defunct, the people who live there rely on the United States for handouts. They have reneged on $125 billion in debt. Their economy never was functional, relying on tax breaks to bribe mainland companies – for the most part big pharma – to relocated there. They determined their fate; they shall have to live with it. Estimates of damage are close to $100 billion, why bail them out? For the United States taxpayer this is a travesty. To bail out a bunch of low lifes on social security disability is an affront to those who work, to the American taxpayer. The highest percentage of Social Security disability cases are in Puerto Rico. Now we expect a million more (because of depression) to apply for disability. IT IS A WAY OF LIFE IN PUERTO RICO. Live high, but don't work, on other peoples money. READ ON FOLKS AND YOU WILL BEGIN TO COMPREHEND THE REAL SITUATION IN PUERTO RICO.
Puerto Ricans who can't speak English qualify as disabled for Social Security
Hundreds of Puerto Rico's residents qualified for federal disability benefits in recent years because they lacked fluency in English, according to government auditors. The Social Security Administration's inspector general questioned the policy this month in light of the fact that Spanish is the predominant language in the U.S. territory. Under Social Security regulations, individuals are considered less employable in the United States if they can't speak English, regardless of their work experience or level of education. AND THAT IS NOT ALL!
Puerto Rico is red meat, let the vultures come in and devour it. Clean it up and make it what it can be. But no this won't happen because Big Government will get involved continuing their largess. LET THEM SINK OR SWIM. Why should the mainland BAIL them out?
According to the Consolidated Federal Funds Report compiled by the U.S. Census Bureau, Puerto Rico has received more than $21 billion annually in federal aid from the United States. A substantial portion of this amount is earmarked for public welfare, including funding educational programs (such as Head Start), subsidized housing programs (such as (Section 8 and public housing projects), and a food stampsystem called the Nutrition Assistance for Puerto Rico program.
Supplemental Security Income (SSI) is a federal entitlement program that provides cash assistance to low-income aged, blind, and disabled individuals. Individuals receiving SSI benefits are eligible for Medicaid coverage in all states except "section 209(b)" states, which have opted to use their more restrictive 1972 criteria in determining Medicaid eligibility for SSI recipients. Section 209(b) of the 1972 amendments to the Social Security Act allowed states the option of continuing to use their own eligibility criteria in determining Medicaid eligibility for the elderly and disabled rather than extending Medicaid coverage to all of those individuals who qualify for SSI benefits. As of 2001, eleven states (Connecticut, Hawaii, Illinois, Indiana, Minnesota, Missouri, New Hampshire, North Dakota, Ohio, Oklahoma, and Virginia) had elected the "209(b)" option to apply their 1972 eligibility criteria to aged or disabled individuals receiving SSI benefits for purposes of determining Medicaid