The man of STEELE has given it up like a Canary, singing for 15 hours. Facing a life behind bars, it was in his interest to divulge the who's, where's, what's and when's of the conspiracy by the United States intelligence community to subvert our election process and in turn bring down a freely elected President.
Yes, Christopher Steele, the former British spy monger. Christopher David Steele is a British former intelligence officer with the Secret Intelligence Service MI6 from 1987 until his retirement in 2009. He ran the Russia desk at MI6 headquarters in London between 2006 and 2009. In 2009 he co-founded Orbis Business Intelligence, a London-based private intelligence firm. This firm was hired by Glen Simpson of Fusion GPS to provide salacious and unverified information on the Trump campaign. This lead to several of Trump's campaign personnel being targeted; such as Carter Page, George Papandopolous and retired General Flynn.
CLICK HERE FOR THE LATEST FROM HANNITY.
At the eleventh hour the unexpected happened. In the years leading up to the Mueller political investigation there was the Hillary FBI fraudulent investigation steered from the get-go by the DOJ. So far no one has come forth with the behind the scenes shenanigans. But hold the presses major surprise awaits. However we are still holding our breath until the rat gives it up.
Barr and his assistant Durham are completing their investigation along with Inspector General Michael Horowitz, by the way he is not a Democrat floozy, have given us a heads-up. An insider, not named Salvatore Gravano (aka Sammy the Bull) has some important information. This person has been culled from the pack. We don't know how the chips will fall, but we bet there are many Democrat apparatchiks, political FBI, DOJ, NSA, CIA and other operatives who are lawerying up at this very moment.
As we already know the FBI was tutored by the DOJ. Comey was their lackey. Did what he was told. Lynch took a knee for Hillary as Slick Willie put a gun to her head.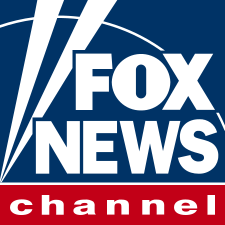 Sources familiar with the matter said at least one witness outside the Justice Department and FBI started cooperating — a breakthrough that came after Attorney General William Barr ordered U.S. Attorney John Durham to lead a separate investigation into the origins of the bureau's 2016 Russia case that laid the foundation for Special Counsel Robert Mueller's probe.
BIDEN MOCKED FOR SUGGESTING RUSSIA WOULDN'T INTERFERE IN ELECTIONS 'ON MY WATCH'
But it is not just the FBI that King believes engaged in underhanded tactics. He believes U.S. intelligence was involved as well.
"Just from evidence I've seen over the last several years being on the Intelligence Committee, being a member of Congress, there's no doubt to me there were severe serious abuses that were carried out in the FBI, and I believe the top levels of the CIA," he said.
A recent RealClearInvestigations report of Mueller's findings pointed to various inconsistencies, as well as the influence of former CIA Director John Brennan, an outspoken critic of President Trump. That report also noted that Mueller's team did not personally investigate the hacking of Democratic National Committee emails, but used a DNC contractor to determine that Russia was behind it.