They had an insurance policy. Strzok and Page made a joke of this when confronted by the intelligence committee, but as it turns out, this was no joke. They knew what the back channel was up to. Our government was being subverted by Obama and Clinton and Democrat apparatchiks who worked their fare from the insides of the justice department. All of them, the cabal, aimed to stop a Trump victory. And if he was elected to use all of their efforts to overthrow a freely elected President; another words a coup d'eta.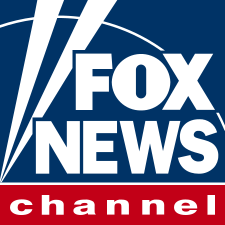 Explosive, newly unsealed evidence documenting the FBI's efforts to target national security adviser Michael Flynn — including a top official's handwritten memo debating whether the FBI's "goal" was "to get him to lie, so we can prosecute him or get him fired" — calls into question whether Brandon Van Grack, a Justice Department prosecutor and former member of Special Counsel Robert Mueller's Team, complied with a court order to produce favorable evidence to Flynn.
Van Grack further dismissed arguments by Flynn's attorney, Sidney Powell, that "General Flynn was targeted and taken out of the Trump administration for concocted and political purposes" as "conspiracy theories."
What Van Grack didn't inform the court about – and didn't provide to Flynn – was the newly unsealed January 4, 2017 "Closing Communication" from the FBI Washington Field Office, which recommended the FBI close its investigation of Flynn, as its exhaustive search through government databases "did not yield any information on which to predicate further investigative efforts."
Van Grack also failed to provide evidence to Flynn's attorneys that anti-Trump former FBI agent Peter Strzok then immediately intervened and instructed the FBI case manager handling the Flynn investigation to keep the probe open, followed by indicators that the bureau would seek to investigate Flynn for possible violations of an obscure 18th century law known as the Logan Act — which has never been utilized in a modern prosecution.
Another Strzok text mentions that the FBI's "7th floor" – meaning FBI leadership – may have been involved in the decision to keep the Flynn case alive.
Instead, Van Grack characterized Flynn's alleged false statements as critical to the FBI's "legitimate and significant investigation into whether individuals associated with the campaign of then-candidate Donald J. Trump were coordinating with the Russian government in its activities to interfere with the 2016 presidential election."
HOROWITZ REPORT MAY INADVERTENTLY REVEAL PIENTKA'S ROLE IN PAGE, FLYNN MATTERS
He argued to Sullivan that Flynn's "conduct and communications with Russia went to the heart of that inquiry." And Van Grack said that Flynn's alleged "false statements to the FBI on January 24, 2017, were absolutely material."
But by that time, the FBI had already cleared Flynn of any improper ties or coordination with Russia. Shedding light on internal FBI deliberations, notes from the then-assistant director of the FBI's Counterintelligence Division Bill Priestap — written before the Flynn interview and after discussions with then-FBI Director James Comey and then-FBI Deputy Director Andrew McCabe, Fox News is told — show discussions of whether their "goal" was "to get him to lie, so we can prosecute him or get him fired."
These people who tried to trap Flynn were hired guns, criminal minds, spies and ruthless archetypes who thought they were the privilege few who would decide who would run the government. When this is all over, and they are convicted, believe us, it will happen, the patriotic citizens of the U.S. will know who the enemy is. And these criminals knew that once Trump got elected, he would discover their crimes. That is why they tried to subvert the election and Trump campaign.