As we said a million times, the head of the World Health Organization (WHO) Tedros, sucked up the China fable hook line and sinker.. He signed on that the China virus originated in Wuhan's Wet Market not the nearby lab. But we know that was a monster lie. Flip Flop Fauci, an incompetent fool originally fell for the same story. He is now reconsidering. Trump was right, the amoeba thinkers were wrong once again. Suddenly, the Biden administration is calling for China to come clean; fat chance of that happening.
"We must also do more to understand our current pandemic," Becerra said. "Phase 2 of the COVID origins study must be launched with terms of reference that are transparent, science-based, and give international experts the independence to fully assess the source of the virus and the early days of the outbreak."
The comments from Becerra are consistent with the continued stance of the Biden administration that a WHO report on the coronavirus's origin earlier this year, which said it is "extremely unlikely" the virus escaped from the Wuhan lab, lacked crucial information. White House Press Secretary Jen Psaki said at the time that it provided a "partial, incomplete picture" of the virus's origin.
Psaki on Monday said the White House wants an "expert-driven evaluation of the pandemic's origins that is free from interference or politicization," an apparent swipe at China's lack of transparency.
But Becerra's comments at a WHO forum amounted to a stern call for further investigation into the virus's origins, not just in front of domestic journalists but on the playing field of international diplomacy.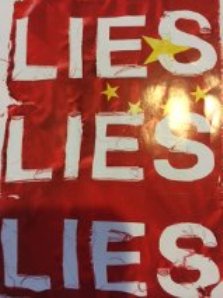 China rules the world, Biden is a weakling, who cannot stand up and admit where the China Virus escaped from. A pathetic imbecile Red Joe Biden.