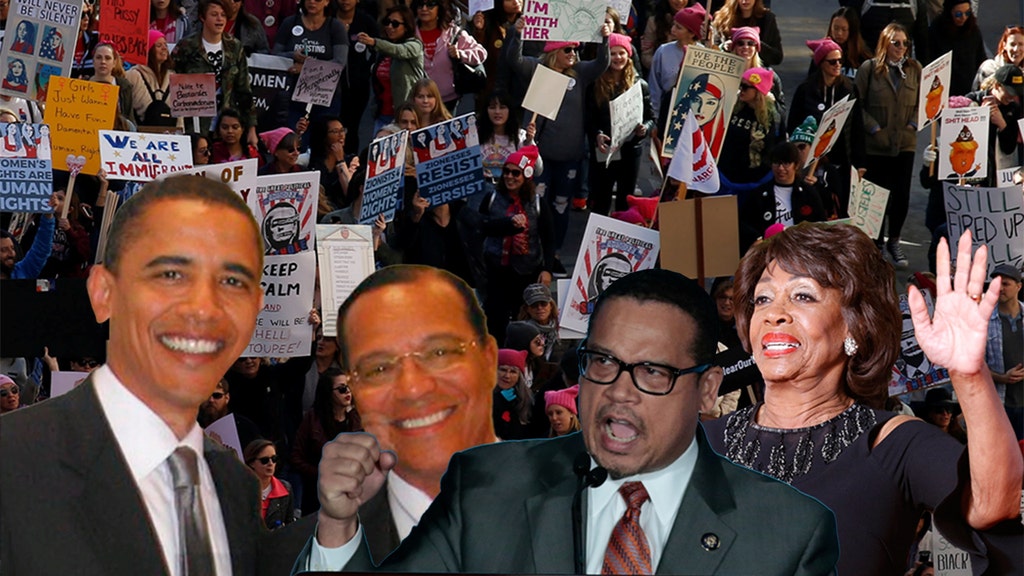 More than a week after Nation of Islam leader Louis Farrakhan delivered a blistering speech in Chicago in which he said "powerful Jews are my enemy" and "white folks are going down," calls are growing louder for Democratic leaders and Women's March founders with ties to denounce him or step down.
Among those in the line of fire are several members of Congress and Women's March co-chairwoman Tamika Mallory, who attended the Nation of Islam's national convention late last month, There, Farrakhan delivered the controversial address and Mallory, who has expressed admiration for him in the past, posted Instagram photos from the Chicago event.
"Here's the problem: Farrakhan does have an audience and still has widespread popularity among his devoted followers," Jonathan Greenblatt, the national director of the Anti-Defamation League, wrote in a blog published on Thursday. "Because of Farrakhan's reach and influence and his broad name recognition and something like celebrity status, some public officials, politicians and hip-hop entertainers are still willing to meet with him, still willing to have their pictures taken with him.
"
They seemingly have a blind spot when it comes to his anti-Semitism," he added.
President Obama was recently criticized when a photograph of him with Farrakhan, taken before his 2008 election, surfaced. The photographer said he buried the picture on orders from tthe Congressional Black Caucus, which believed it would hurt Obama's election chances.
Seven members of the Congressional Black Caucus have had ties with Farrakhan, according to The Daily Caller, which said it had reviewed videos and witness accounts to create the tally.