CLICK HERE FOR THE LATEST. The United States can learn a thing or two from Israel about border patrol, but for our Border Patrol Agent Javier Vega Jr. it is too late. Shot in cold blood by two Mexican thugs right in front of his family, who by the way were deported several times only to cross the border once again; this cost the life of our border patrol agent Javier Vega Jr.
The shocking thing here is that the two criminals were previously apprehended  for crossing the border illegally. Both returned to the United States after wading across the Rio Grande. Failure of our courts and to protect the border by Obama with force have led to his death. Obama surely has blood on his hands, liberal judges have just as much blood on their hands.
"Shoot to kill" is the best and only way to stop these varmints from entering our country. The rule of law is paramount, without its enforcement more of these wanton murders will occur. It is noteworthy that illegals account for up to 45% of the crimes in California.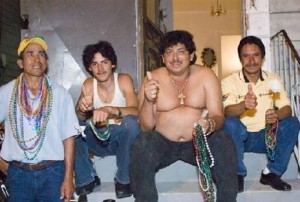 One suspect has been arrested no fewer than four times for entering the U.S. illegally, according to federal court records. The other has been deported twice after entering the U.S. illegally, sources said.