"The Biden Administration has already

brought our country to the brink of nuclear war

with Russia and the new cold war with China that is rapidly approaching the nuclear stage." 
"The consequences of President Kamala Harris at the helm would be

dangerous and catastrophic

for the American people and our nation,"

Gabbard added

.
She is alluding to the fact that

Criminal Biden

most likely not finish a second term

with the caveat he will win.

The danger here is two fold. One:

Biden has destroyed our defense capabilities

, Two:

he has brought our once Great Nation to civil war

. The ground work laid by Obama.
When Barack Hussein Obama vaulted ahead of "Lock Her Up" in 2008, the Black Community went wild. They went on a binge. This was a new day for them. The
uppity strutted their stuff

, such as stick this shit in your face. Obama was slick as oil, savvy too, not stupid, but he sold the country out to the lowest bidder. Remember, he went on the

Apology Tour

, blaming America for the world's  ills.
ABSOLUTELY DISCUSTING.
\https://www.youtube.com/watch?v=MCJrTx29ENQ
We Knew back then that our Country was in serious trouble. But in 2016 something happened. A new man came to Town, one that would break the iron ceiling, yes Iron, where a non-politician could never break through. Trump took on the "

sure to win

" CRIMINAL "
It was my time

", a murderer of men, a killer of our Ambassador, a thief (Whitewater), a liar, one who was corrupt as anyone can be -had here own server, her own cell phone.

Better yet she destroyed everything when confronted with corruption.
During the four years of the Trump administration, the Deep State,

Hillary's henchmen

tried every which way but loose to take

Trump down

. We don't have to detail their plots, lies, and schemes here, but you know what they are,  and they are still going to this day.

Then again, in 2020, Trump, a certain winner against a Five Time loser, was the odds on favorite until the election was Stolen

.
Not only did Biden trash Whitey, he has done everything in his power to destroy those who have made America Great. We can't let him continue on this path. By the way, we do not discriminate,  harbor no ill feelings against any Race or Creed, as long as they believe in the American Dream, the Constitution, vote Republican and stand up when the National Anthem is played. 

In less than two years we will have a rematch. Anyone in their right mind, can see the destruction that has taken place under

another Criminal

. He has decimated the middle class, inflation highest in forty years,

Woke

is now the word in education, federal employment, defense, state department etc. Affectively, we have 10% in real terms dictating to the other 90% what our country should be. Well, we say to them, a BIG F.ck You.  Branden, not only has turned WOKE, but is bankrupting the country doing it. 
There is no other choice in 2024,

TRUMP is the only person on earth who can right the wrongs of the past forty years.

A vote for TRUMP is a vote for America.

He wins, We WIN. We want to see this cover again on the front page of Time Magazine.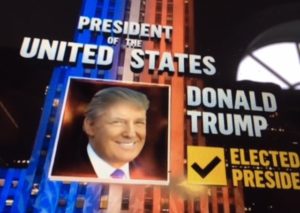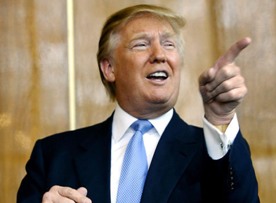 But let us remind you of  some of OUR ENEMIES in pictures.