Turkey's Erdogan has a minor problem. A Turkish bomber released a missile whose target was to destroy a Russian bomber flying over Turkish airspace. A direct hit, the pilot and co-pilot ejected, one died as he entered enemy territory, the other made it safely to ground. Putin is not taking this lightly, he demands an apology from the unapologetic Islamist. More heat is expected soon from both sides as the war of words continues.
We recall Erdogan's demands of Israel to apologize for shooting up the Turkish enterprise MV Mavi Marmara, killing nine as the flotilla tried to skirt and Israeli blockade and enter Gaza. This was a provocation. Netanyahu apologized on behalf of his nation; Erdoğan accepted the apology and both agreed to enter into further discussions. Now that the shoe is on the other foot, Erdogan has said no, he will not apologize. We wait and see if the dog heels to Russia's demands.
Currently many questions remain; for instance was the Russian jet flying over Turkey as Erdogan describes or was it in Syrian airspace? Russia, when can you trust the bear, says it was over Syria. Erdogan has upped the ante by telling Putin not to play with 'FIRE.' Those ware pretty big words for the diminutive Islamic dictator. Entering the 2nd week there still has not been a Turkish apology, but the rhetoric has subsided some what. However, Russia has cut various ties in addition to an embargo of Turkish goods. Our bet, being the paper dog Erdogan is kisses up to Putin sooner or later.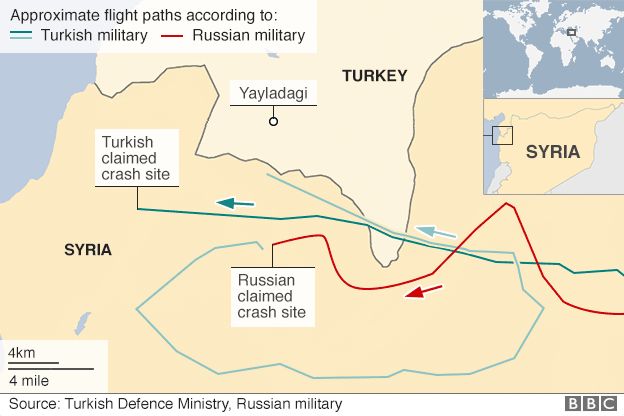 Putin's War Room.
Russian President Vladimir Putin, fifth from right, with Defense Minister Sergei Shoigu, sixth from right, and armed forces Chief of Staff Valery Gerasimov, fourth from right, attend a meeting on Russian air force activity in Syria at the national defense control center in Moscow on Nov. 17. (Alexei Nikolskyi/SPUTNIK/Kremlin via Reuters)
MOSCOW — "Gentlemen. You can't fight in here. This is the war room!"
It could have been a scene straight out of "Dr. Strangelove" when President Vladimir V. Putin stepped into the Russian Ministry of Defense's brand new, three-tiered, multibillion-dollar control center this week, for a war briefing that had its fair share of movie-like pageantry.
The fortified National Control Defense Center was Putin's first stop after officials confirmed that the Russian charter jet crash that claimed 224 lives last month was the result of an act of terror.
On movie-theater-size screens, live broadcasts showed long-range strategic bombers taking off from Russian air bases to fly sorties over Syria. Putin instructed commanders in Syria to "make contact with the French and work with them as allies" as Russia seeks a central role in a proposed anti-terrorist coalition.
But the real star of the show may have been the building itself, which is designed to be a new nerve center for the Russian military that will coordinate military action around the world, including ballistic missile launches and strategic nuclear deployments.
The building is roughly the equivalent of the U.S. National Military Command Center used by the Pentagon, but as one Russian state news agency noted in a breathless headline this week, "Russian Defense Data Center Outperforms US Facility Threefold: Official."
The center, which is fortified and said to sit on top of a maze of underground tunnels, is on the Frunze Naberezhnaya on the left bank of the Moscow river, a little over two miles from Red Square.
It was finished in 2014 and is part of a massive, decade-long modernization of Russia's army, which has cost hundreds of billions of dollars, but has also produced noted improvements, from the expertise of Russian troops deployed during the Crimea operation to the recent cruise missile strikes launched from the Caspian Sea.
The new national defense center also includes a helicopter pad that was deployed on the Moscow River late last year and can accommodate Russia's Mi-8 transport helicopter. In case of a war, it would be the country's premier communications center, and one Russian commander compared it to the military headquarters of the Soviet Union during World War II.
Minister of Defense Sergei Shoigu said that the center is a step toward "forming a single information space for solving tasks in the interests of the country's defense."
Russian President Vladimir Putin, second from right, stands with Defense Minister Sergei Shoigu, third from right, and presidential chief of staff Sergei Ivanov, left, as he listens to an explanation in the Defense Ministry control room during a meeting with senior military officials in Moscow on Dec. 19, 2014. (Alexei Druzhinin, Presidential Press Service/RIA Novosti via AP)
As Worldviews noted during Russia's International Army Games in August, Russia's military has sought to raise its public profile through savvy media branding.
At the briefing, army personnel sat in color-coded rows with matching headsets and water bottles bearing the Russian army brand (their flagship store recently opened on Tverskaya Street here, Moscow's equivalent of Fifth Avenue). The briefing was covered on Russian national television from at least four distinct camera angles.
Andrei Kolesnikov, a reporter who has covered Putin for the past 15 years and is known for his lyrical, fawning reports of the Russian president, waxed introspective as he covered the briefing Tuesday.
"When this building and this room were opened a year ago, I was somewhat perplexed: Yes, it all looks very persuasive, and the Pentagon might even only dream of something like this, if only in a nightmare. But why? Who will need these screens the size of small soccer fields with grandstands for viewers?
Russian President Vladimir Putin, right, with Defense Minister Sergei Shoigu, attend a meeting on Russian air force's activity in Syria at the national defense control center in Moscow on Nov. 17. (Alexei Nikolskyi/SPUTNIK/Kremlin via Reuters)
"And here was the answer. Every spot was filled. Russia's entire high army command were the viewers. Or was it like the warming bench, and at any moment everyone was ready to go on the field …"
Later in the piece, he added: "My soul of course was not filled with delight and trembling at the hellish power of this armada. But I was perturbed, yes, I was.
Andrew Roth is a reporter in The Post's Moscow bureau.
Ilona sent me the following post.  Even Eastern Europe is impressed with Putin's War Room.
Putyin mozivászon méretű panorámakijelzőkről irányítja az ISIS elleni csapásokat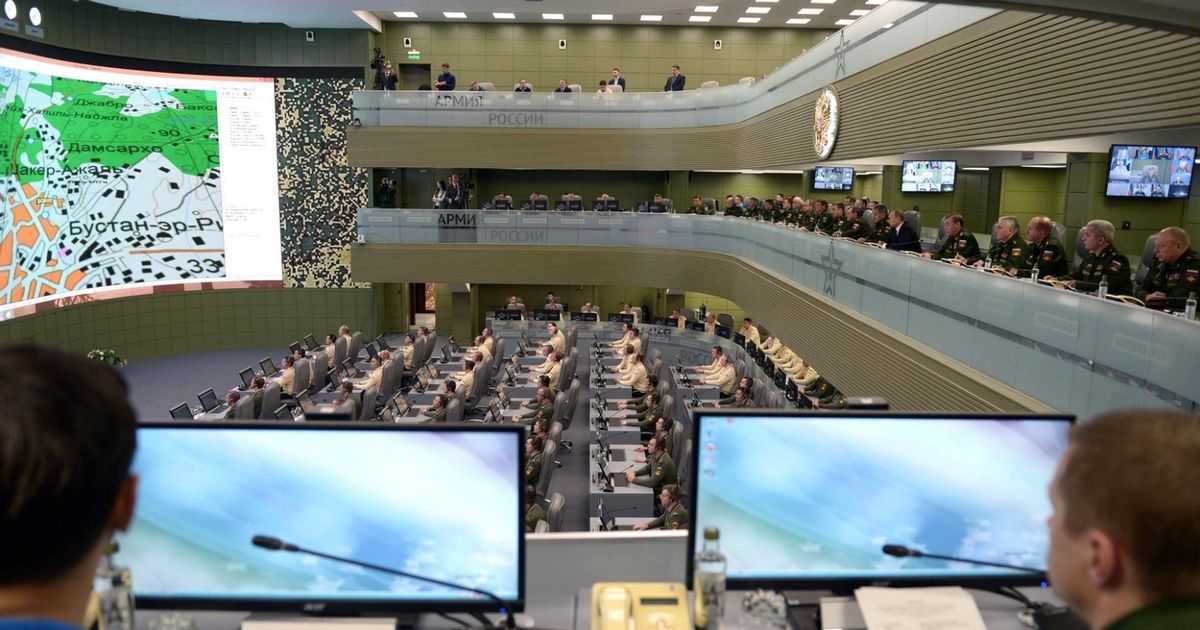 Már maga az épület is tiszteletet parancsoló, 14 emelet, több száz méter hosszan húzódik 
Moszkva
 folyó partján kb. 2 km-re a 
Kreml
től, amivel 
földalatti alagútrendszer
 köti össze, tetején helikopter-leszállókkal. Az orosz sajtó szerint a 
Pentagonnál
 is jobban megerősített épületet a közvetlen támadások elhárítására, visszaverésére is felkészítették.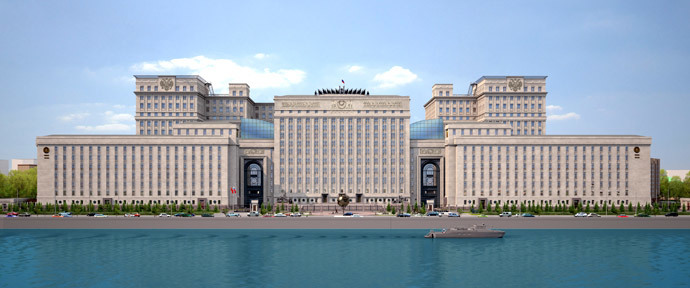 Az NDCC erőd méretű komplexumának központi irányítóterme pedig mintha egy csillagromboló kapitányi hídján állnánk. A háromszintes, színház méretű irányítóterem, a "war room" egy James Bond filmben is lehetne. Innét irányítják a nehézbombázókat, illetve szíriai konfliktusban elsőként bevetett TU-95 (Medve) és TU-160-as (Blackjack) vadászgépeket is. A három szint magas 180 fokos panoráma kijelzőre ki tudják tenni bármelyik hadszíntér real time műholdképét, illetve valószínűleg bármelyik harckocsi vagy vadászgép fedélzeti kamerájának képét.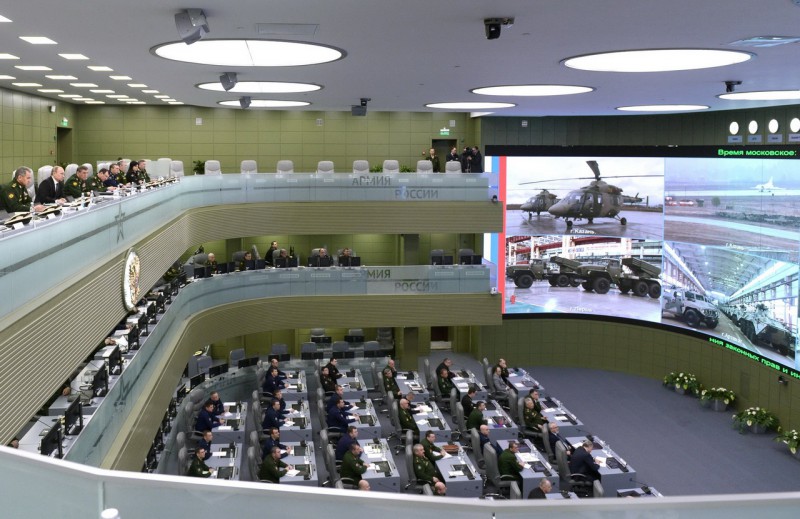 Az alsó szinten 120-130 ember ül számítógépek előtt, pontos feladatuk nem ismert, de valószínűleg nem LAN party-ban nyomják a Call of Duty-t, legalábbis addig biztos nem, amíg Putyin és a védelmi miniszter az erkélypáholyból figyelnek.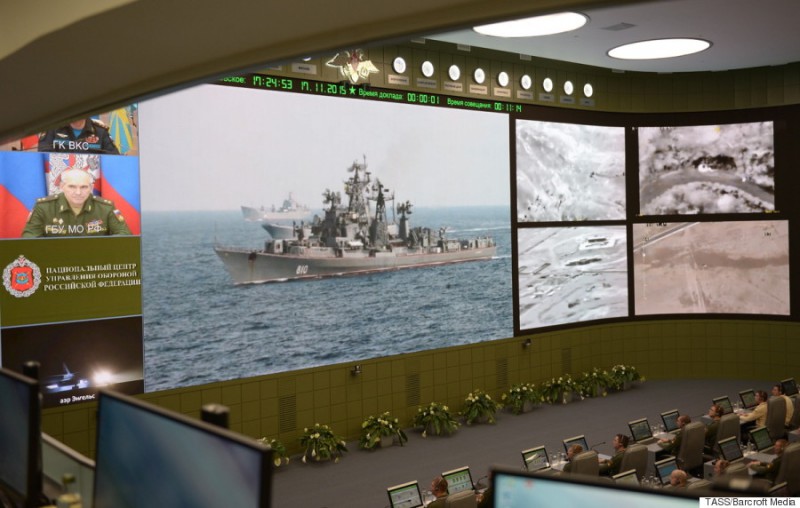 Ami a számítógépeket illeti, a kémkedés minimalizálása érdekében, mindegyik saját, orosz fejlesztés és Linuxot futtatnak. Az NDCC saját állítása szerint a Pentagonnál 3x nagyobb számolókapacitással és 15x nagyobb háttértárral rendelkeznek. Így a területfoglalós játékban, pár lépéssel előbbre tudnak gondolkodni, ha kell.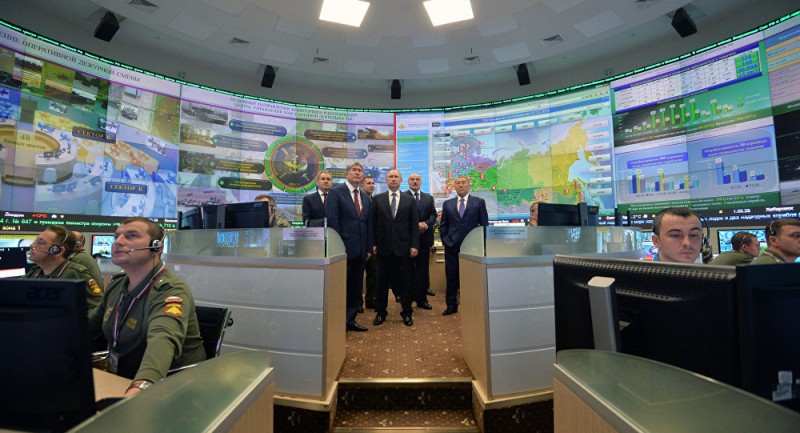 A központi nagy termen kívül további kisebb, de hasonló felszereltségű termekben folyik a megfigyelés, irányítás, objektumok elleni támadóparancsok kiadása.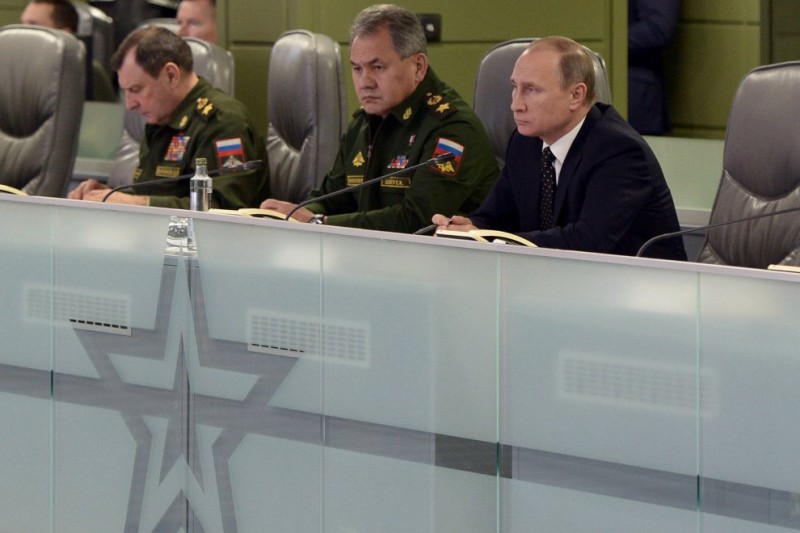 Ha fegyverekről, hadászatról van szó, akkor az oroszok nem viccelnek. Az orosz Nemzeti Védelmi Központ (NDCC) nagyon ad az elrettentő látszatra is, de szerintem nem fér kétség a mögöttes tartalomhoz se. Az elszántságot és a hatékonyságot mi sem tükrözi jobban, hogy ezt a rettenet épületet 2 év alatt húzták fel a folyó partján.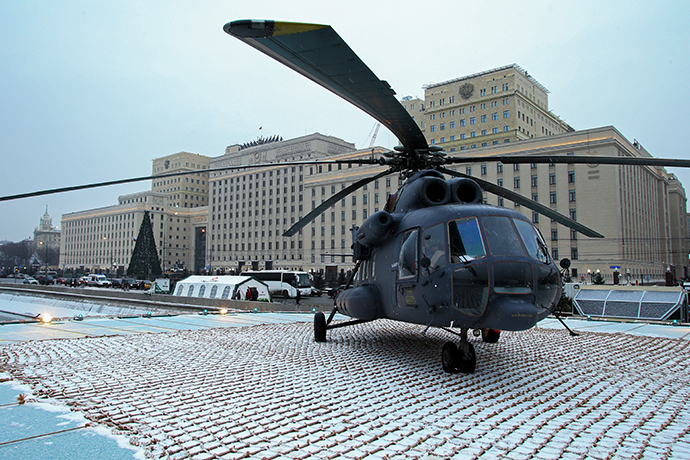 Let's
 Invite More to our social network.
 
Send these post to your email groups and friends. Like us on
 Facebook
Erdogan says, "so what I have the U.S.A backing me." Dream on little boy, dream on.
Visit America Conservative 2 Conservative at: http://americac2c.com/?xg_sour