The Republicans have gone to War. They have enlisted the media, they have enlisted Harry Reid, they have enlisted foreign powers, if fact they have enlisted Mitt Romney to do their dirty work. Mitt Romney is not supposed to be a pit bull, but that is why the Republican have sought his help. Most people have a high regard for him which is the reason why the mainline Elephants
 enlisted him to send out a message. Romney is a looser, a light weight, the progenitor of Obamacare; why would anyone take his advice or give what he says any serious consideration?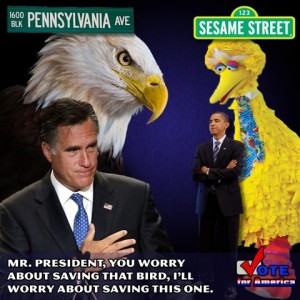 Tonight at 11.30 p.m. eastern time, Romney will deliver a speech supposedly on the state of the 2016 race for the presidency. We do not know what he will say but speculation is rampant. There is speculation and a real possibility that Romney will jump into fray. Wow, that will be a bombshell. However, we would not count on it. If he did, the Republicans would be assured of losing not only the Presidency, but the Senate and House. Trump voters will sit out the election. There is another scenario, Mike Bloomberg of Big Apple fame is also considering making a move.
We the People are sick and tired of inside politics and for this very reason the Republican Old Boys Network is at War with Trump and his supporters. Imagine the dirt they are hiding, the deals that they have made, the bribes taken, etc. Trump will no doubt unleash his Justice Department in one fell swoop. No one would be immune; the likelihood of many indictments is sending the fear into the Republican insiders.
Currently the media is out to get Trump no matter what the cost. Don't think for a moment they are doing this for journalistic purposes. They are paid lackeys spent on stopping Trump's campaign before it is too late. Questions need to be raised why they are doing this and for what reason.