Donald Trump dared to go where angels fear to tread. But what a firestorm it brewed. Democrats called it a publicity stunt. Wrong! These liberal lying patronizing hypocrites are afraid to face their own music; the songs of bullets, killings, murders, decay and lives lost because of the progressive agenda which keeps Blacks on the plantation.
Trump has a better plan, one which flies in the face of today's failing public schools, one which will give priority to charter schools and most of all one which will bring those out of the workforce into it. The Democrats can't counter with this. These Democrat criminals act like a criminal gang starting a turf war akin to the Crips and the Bloods fighting over inner city neighborhoods.
If the criminal element running our country had any concern for the HOOD they would have eliminated the gangs many moons ago, but no, they find it to their advantage to see chaos reign in the HOOD. Without chaos, the Democrats offer absolutely nothing to the lives of Inner City Blacks.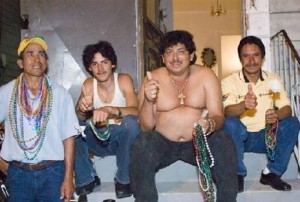 America knows all to well that the central cities have pockets where most crime takes place. Black on Black, Hispanic on Hispanic are the main course. As long is it does no spill over to the burbs everything is hunky dory. But we must step back and analyze the cost to society. Educating failing students cost twice as the norm, police and firemen predominantly are hired to fight crime in the inner city costing billions a year. Arson is a daily occurrence costing lives and property damage.
It's about time America puts a stop to the Largest Criminal Gang in America – THE DEMOCRATS