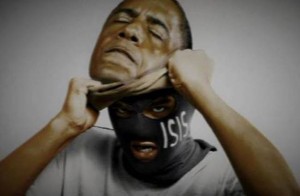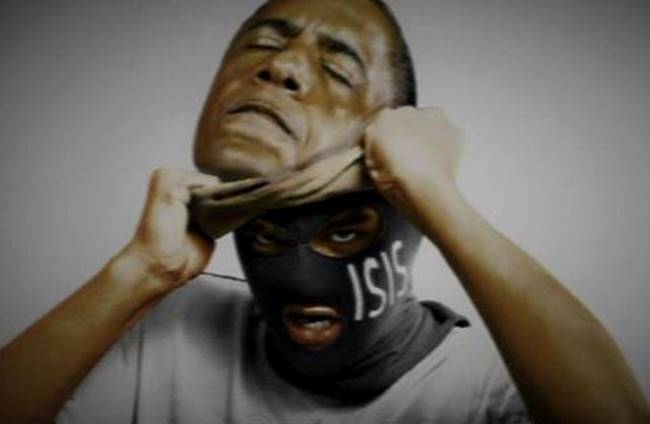 UPDATE: CLICK HERE FOR A TUCKER CARLSON VIDEO OF AN IGNORAMUS
Democrats, louts as they are, got what they deserve, took a bloody beating in 2016, not a TKO, but a vicious pounding; a near death experience. For the Clinton campaign it was a devastating defeat, one they will never ever forget; couldn't have happened to a nicer person.
Their latest temper tantrums tell us much about their hate for democracy and the hate that resides in their bones. These people are raging maniacs; deserving to be incarcerated at the nearest psych ward. Shouts and demands to end the Electoral College are common place. Who was it that said that the next President be allowed to make a Supreme Court nomination, but could not accept Trump being the one. In January 2006, then-Sen. Obama joined 24 colleagues in a futile effort led by Sen. John Kerry, D-Mass., to filibuster the Supreme Court nomination of now-Justice Samuel Alito.
And it was Joe Biden who said, " in a speech on the Senate floor in June 1992, Mr. Biden, then the chairman of the Judiciary Committee, "there should be a different standard for a Supreme Court vacancy "that would occur in the full throes of an election year." The president should follow the example of "a majority of his predecessors" and delay naming a replacement. If he goes forward before then, the Senate should wait to consider the nomination." So again, we have those sore losers who can't get over the mother of all losses. Now that the shoe is on the other foot they seek to rewrite the rules that have bode us well through history.
However, they are not taking this defeat lying down. Protests by hooligans across the country have erupted. Pugnacious rabblerousers have incited the crowds who trash and burn cities across the land; the likes of George Soros have paid for agitators to disrupt the political agenda of Trump. Socialist infiltrators, illegals and Democrat filth have doubled their efforts in protecting the illegal community, offering them an underground railroad.
The illegal is responsible for pillaging the United States of America in two ways; anchor babies that Americans have to educate and mothers who collect welfare and free medical care. Secondly the hombre works under the table sending back the dinero to Mexico without paying taxes or buying anything while here. There are whole towns in Mexico void of the hombre;
When ABC News gathered together a group of children from the town and asked how many had relatives in the United States, all of them raised their hands — for fathers, brothers, uncles, even grandfathers all working in places like New York, Oklahoma, Utah and Florida.
There are signs of American influence everywhere. The town's welcome sign is both in Spanish and English. There are American cars and pickup trucks all over the village, TV sets and DVD players in many living rooms, satellite dishes on many rooftops.
The men from El Epazote send thousands of dollars back home every month — enough to build new homes that now dot the landscape. It is money that buys new clothing for their children and puts food on their table.
To remind the losers that during the past eight years, the conservative groups, including the Tea Party patiently waited for the right time, working with the grassroots and developing a ground game that resulted in victory. We were not out there calling names, gang banging, looting, calling people racists, trashing towns and disrupting public discourse. We accepted that Obama won, but now when Our Man wins, all hell breaks loose. This goes to show you something – freedom is not free.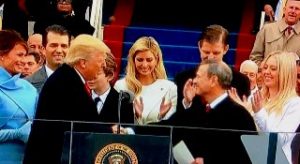 Churches, many of them in the Hispanic community have offered sanctuary, legal organizations have come forward with pro bono assistance. And calls for fines rather than arrests are on the table in New York. So a criminal illegal commits a felony which obviously will place him at the top of the list for deportation, Di Blasio and company will now levy a fine to erase any record that would cause deportation. SICK – Di Blasio is a sick man, ready for institutional debriefing via a frontal lobotomy. Bottom line, they are not taking it lying down. So we must be prepared for the next down and dirty slug fest.
We know the Democrat party all to well. It is made up of criminals, illegals and sore losers. Criminals such as John the swift boat Kerry, Hillary jail the bird Clinton, Debbie email Wasserman- Shultz, Barry Soetoro aka President Obama, Nancy Pelosi, Harry Reid and La Raza.
Supported by organizations that would have qualified as full blown communists in the '50's; there is no doubt in anyone's mind that they would have been subject to investigations by the "The House Un-American Activities Committee . These groups consist of those seeking to overthrow the United States. Disintegration, overthrow and start anew are their ultimate goals. Molotov cocktails, trash and burn at every turn when rulings, laws and regulations go against them. Anarchy is their soup d'jour.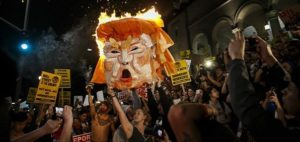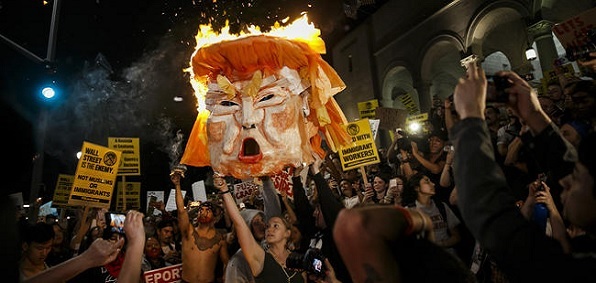 Eight years of Obama were disappointing, a laid back aloof president who sought conflict rather than accommodation; one who sought to divide and conquer rather than reconciliation; one who failed in his duty to protect the United States and its allies. The American people had it with him and his ilk. This paved the way for the humiliating defeat of Jail the Bird Clinton. She sought to implement "Rules for Radicals", but the word got out quickly that this malcontent would bring evil to the land. America had it with Obama and time was ripe to "move on" in another direction. But the loss did not sit well with the radical thinkers of the Democrat hierarchy, now they seek to stifle the new administration. However, the wind is not in their favor and it will blow back the sheets of dirt in their face.
The ides of March are upon us, hearing for the Supreme Court nominee will be in full swing. Neil Gorsuch is a very fine Judge, an honorable man with a great wit. It is obvious that he will be approved one way or another. This will bring a swing man back into the decision making process. However, to fully implement our Constitutional agenda we wish and hope for the departure of one of the other justices. Either it be Kennedy or Ginsburg we don't know, but one thing we do know, another Trump appointee will take us back (actually forward) to what we want to be, what we should be and what we will be. Law and order will prevail in the Trump era. Count on it, bank it. The wall will be built.