The Obama administration sowed the bureaucratic fields with landmines. Thousands upon thousands of jobs are suddenly on the chopping block. These lazy do-nothing parasites are doing everything in their power to stymie the Trump administration. They have withheld information, dribbled out reports with false information, but most of all they are guilty of insubordination. So what is that Trump can do? He can instruct his department heads to begin the process of firing those guilty of insubordination. And he must do it immediately. There is no time to be wasted. Click here for the take by Charles Krauthammer.
Trump has accused the Obama administration of scanning  for intelligence information by using scanning devices and high power COMMUNICATION SURVEILLANCE TECHNIQUES OF TRUMP TOWER including personal communication devices of his and campaign workers.  FISA was using all means available to spy on the Trump campaign according to Breitbart.  Sean Hannity reports on this Watergate type operation.  
Jeff Sessions, the Attorney General, has been accused of complicity with the Russian bear. So what does he do, recuses himself from the investigation concerning tampering with the election. DID YOU SEE LORETTA LYNCH RECUSE HERSELF FROM THE COMEY AFFAIR? We are NOW IN CHARGE, we have the power and now is the time to EXERCISE that POWER given to us on November 8. The time is now,  American must stop the pill popping  Democrat swine. PATRIOTS, "GET READY TO LOCK AND LOAD." We have seen the whites of their eyes; READY, AIM AND FIRE. LET'S SPILL SOME PROVERBIAL BLOOD.
Time for hardball: Jail the Bird for theft of government documents and Send her to Prison for killing and lying about the Benghazi affair. Arrest Koskinen from the IRS for lying under oath. They want to play games, let's see what they got! Arrest Abedin (a Muslim plant by HRC) for violating government regulations and her husband the deviant Weiner for having government documents on his computer. Bring charges against Bill Clinton and the Clinton Foundation including the Initiative. What was it they got from Saudi Arabia? $200 million!  Bring Holder and Lynch in for questioning under oath.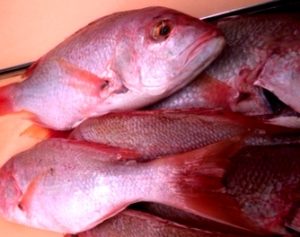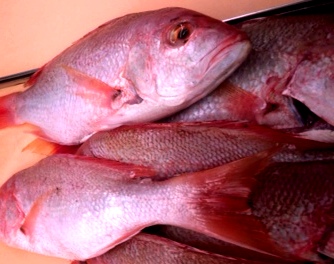 What does sleeping with the fishes mean? That is a good question; in mafia lore a dead fish FOUND ON YOUR DOORSTEP indicates that one of your people are , say DEAD! When the investigations run their course,  expect more than a few of Clinton's and Obama's friends to sleep with the fishes.
THE SUBVERSIVES IN GOVERNMENT ARE UBIQUITOUS – A MAJOR PURGE OF THE SOCIALIST SCUM IS THE ONLY WAY TO SANITIZE OUR GOVERNMENT. BRING IT ON!
LONG LIVE PRESIDENT TRUMP