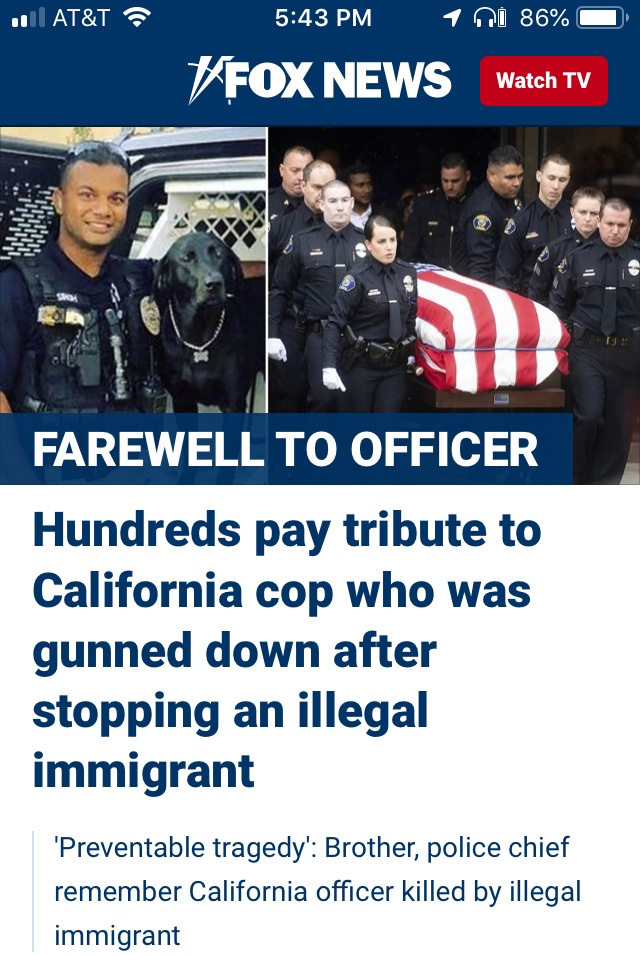 Hundreds of cops packed a California church Saturday in final salute to police officer Ronil Singh who was killed the day after Christmas when he stopped an illegal immigrant suspected of driving drunk.
Gustavo Perez Arriaga, 32, a Mexican national, has been accused of killing Singh around 1 a.m. Dec. 26. He was arrested two days after the murder as he prepared to flee to Mexico, officials said.
The case has rekindled a debate over California's sanctuary law that limits cooperation with federal immigration authorities. President Trump seized on the case to call for tougher border security amid a fight with congressional Democrats over funding for a border wall, which has forced a partial government shutdown.
President Trump is far from alone in his determination to secure our borders — according to a recent Gallup poll, Americans view immigration as the second-biggest problem facing the country today.
That's bad news for the Democrat Party, which is hellbent on opposing the president's efforts to fix our broken immigration system, especially the border wall he needs in order to get illegal immigration under control.