The initiated have taken to the media, to the streets and to the world. Most western countries have demanded that Maduro step down now, but the dictator without a legal plebiscite is holding on by a thread. His mentor is long gone. However, Maduro will bring in the troops if necessary. The word on the street though says that 90% of the troops are for regime change.
Juan Guaido is one step away from sweeping into power.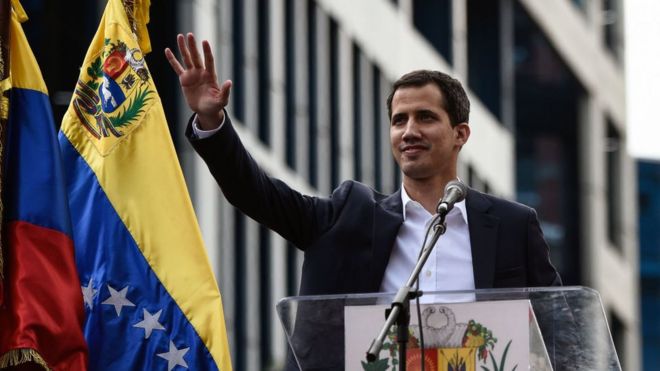 Opposition parties picked him to lead the National Assembly as a compromise candidate, and he took up his post on 5 January.
State security forces arrested Mr Guaidó just days after his election, with video on Twitter allegedly showing men dragging him from a car.
But he was released from detention hours later and traveled to a rally as scheduled.