https://www.cnbc.com/video/2019/03/01/venezuela-juan-guaido-nicolas-maduro.html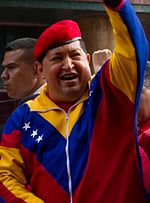 CLICK HERE ON MADURO'S GOLD HEIST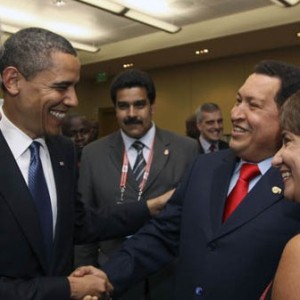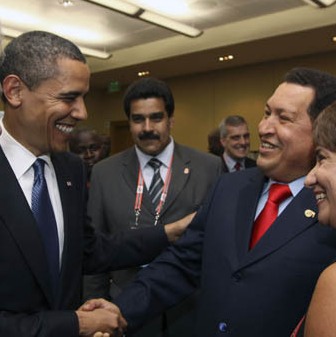 By now everyone who is breathing has heard of the Venezuelan filet minion; boiled shoes and topped off with human Au Jus. A sharp knife and strong teeth are all you need to digest the treat. This is not a joke, but the true facts of Venezuelans who are starving. Over 2.6 million Venezuelans have fled the once jewel of Latin America.
What happened? Leaders with a socialist bent took over and boy did they takeover, takeover everything, from A to Z. Socialism, a once stupid idea whose time has come and gone. The worst disease known to man, there is no cure. However, the village idiot keeps on doing the same thing over and over again, hoping for a different result. "Not gonna happen".
The United Nations is condemning violence at points on the Venezuelan border where opposition figures have been trying to bring in aid shipments, according to a statement tweeted Sunday.
(click)Opposition leader Juan Guaido has called on the international community to consider "all options" to resolve Venezuela's crisis, a dramatic escalation in rhetoric that echoes comments from the Trump administration hinting at potential U.S. military involvement.

Guaido's comments late Saturday came after a tumultuous day that saw disputed President Nicolas Maduro's forces fire tear gas and buckshot on activists trying to deliver humanitarian aid in violent clashes that killed four people and wounded some 300 others.
Back in the hey-day Venezuela was swimming in money, BLACK GOLD, as they say. Then Hugo, the CHAVISIMO came to power.
Hugo Chavez was the elected strongman of Venezuela who took office in 1999 and remained there until his death from cancer in 2013. Hugo Chavez was the son of schoolteachers, and he graduated from the Venezuelan Academy of Military Sciences in 1975. That led to a career in the military — at least until he formed his own revolutionary force within the Venezuelan army and tried to overthrow President Carlos Andres Perez in 1992. He failed and was jailed, but after two years in prison, Chavez was pardoned by President Rafael Caldera and made the transition from soldier to politician. An engaging speaker and charismatic personality, he was elected to the presidency as a leftist reformer and modern-day Simón Bolívar. (His reforms were called the "Bolivarian Revolution.") After taking office on 2 February 1999, he instituted sweeping reforms that resulted in widely divided opinions of his presidency: supporters saw him as a populist leader and champion of the poor, while critics called him anti-business and neo-fascist. He shunned U.S. and European support and focused on South American and Third World solidarity. He was an economic and political supporter of Fidel Castro and a sharp-tongued critic of George W. Bush and U.S. policies. (He once called Bush "the devil" in a speech at the United Nations, saying the podium still smelled of sulfur from Bush's speech the previous day.) Hugo Chavez's presidency provided some topsy-turvy times for Venezuela: he survived a kidnapping and coup attempt in April of 2002, withstood a recall referendum in August of 2004, and battled cancer through various treatments and surgeries in his last few years. He was re-elected to another six-year term in October of 2012, but finally succumbed to cancer a few months later.
He purged the upper ranks of the state-run oil giant—the untouchable goose that laid the golden egg—and then had the company divert precious resources away from energy fields and into socialist-style manufacturing co-ops and other boondoggles.
(click)He fended off a coup attempt, blacklisted voters who tried to have him recalled, took over the TV and radio airwaves, and created a Sunday talk show, Aló Presidente, where he waxed poetic about Simón Bolívar, mocked George W. Bush, and sang and told jokes for hours on end. He became the international darling of the leftist movement, shipping subsidized fuel to Nicaragua and Cuba (the Castros, in exchange, sent doctors and teachers to Venezuela), giving away heating oil to the poor in the Bronx, signing joint ventures with Iran and Russia, financing Argentina after its default, and even hobnobbing with Hollywood's radical set—Sean Penn, Oliver Stone, Michael Moore. And, of course, he drafted a new constitution, giving birth to the "Fifth Republic," which allowed him (and later Maduro) to seek reelection indefinitely.
QUITO, Ecuador – Venezuelan opposition leader Juan Guaido is in Ecuador as part of a continent-wide campaign to intensify pressure on President Nicolas Maduro to give up power.
Guaido, who recently visited the leaders of Brazil, Paraguay and Argentina, on Saturday met Ecuadorean President Lenin Moreno in the coastal city of Salinas.
Guaido, who the U.S. and 50 other nations recognize as Venezuela's rightful president, says he seeks a "peaceful transition" that will allow his homeland to overcome its political and humanitarian crisis.
Last weekend, Guaido coordinated a failed effort to bring aid from Colombia and Brazil into Venezuela, where security forces loyal to Maduro blocked the supplies.
Maduro described Guaido's gambit as part of a U.S.-backed plot to overthrow him.
Moreno says he supports Guaido's attempt to bring "democratic change" to Venezuela.