The DNC chair, Tom Perez, has let loose "running off at da mout" , foaming like a sick rabid dog, which he is. Perez says that no one is above the law. Apparently he doesn't include "lock her up" in this category. America knows that this female dog Clinton broke federal law, defied investigators, trashed evidence and is responsible for the murder of Ambassador Stevens. But that is not all, she leaves a long and wide trail of corruption and deception. Uranium One is a quintessential example, pay for play was the cornerstone of the Clinton Foundation. And Perez has the balls to target America's President Donald J. Trump.
PEREZ'S IDEA OF TRUTH is nothing more than the LIES PERPETUATED BY THE FLATULENT CLINTON.
We know Russia attacked our democracy in 2016. We know the Russians will be back for our 2020 presidential election. We know the Russians were in contact with the Trump campaign throughout the 2016 election cycle. We know that the Trump campaign was happy to accept Russian help, and that contacts continued well after Election Day.
And we know the Russian candidate of choice was and is Donald Trump.
APPARENTLY PEREZ KNOWS EVERYTHING EXCEPT THE TRUTH. All of the above he alluded to you can substitute the word CLINTON for TRUMP. That is the truth.
PEREZ knows "didley squat". A little man who thinks he is a big man, but America knows otherwise. Wait until Barr ramps up the indictments. We shall find the truth. It was the Democrat collusion and collaborators with Russia and the dossier authors (Clinton and the DNC) who are the guilty ones. Evidence destroyed, FBI collusion. We can smell a RAT from a mile around.
Don't let this Perez put the hood over your head, he is an enemy of the State, enemy of Capitalism an enemy of Patriotic Americans. If it wasn't for the graciousness of the United States he would still be living in the Dominican Republic with his family. Much thanks from this puke.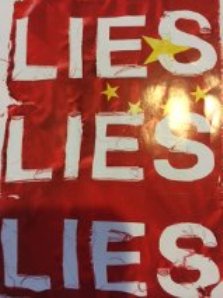 "We need a President who puts his interest ahead of the American People" a quote from Tom Perez. What is this joke talking about. His amnesia is prevalent for he forgets the Corruption of the Clinton DNC campaign in 2016. Perez, "YOU GOT BEAT AND YOU WILL GET BEAT AGAIN."
MAKE AMERICA GREATER IN 2020 VOTE TRUMP.