We patiently waited for rope, it has finally arrived, thanks to Amazon. Now that the hangman's noose has been knotted and the stage set we wait for those to mount the platform. The world shall see these criminals during the final hour for them and their henchmen as they beg for mercy; to see their gonads squeezed like oranges – to see them scream for air and faces turn blood red; we can't wait for the SHOW TO BEGIN. Seeing them brought down to size after a long investigation is What Makes America Great Again.
Our man, Bull Durham, is still in the thick of it. His team leaves no stone unturned. Evidence that was previously squelched by Hillary's comrades is finally coming to light. Criminal attorneys are panting like exhausted dogs trying in vain to save their client's assess. Some of them aren't worth saving. Hopefully, they will go the way of the Dapper John or Jeffrey Epstein. Michael Flynn was conned; set up by Peter Strzok. He is the guy who had an affair with Lisa Page. Bring it on Durham, the public is awaiting for a public lynching.
In light of the Flynn public hanging, new information has come to light that exonerates him and at the same time finds government criminals at the FBI guilty of overstepping procedure and law.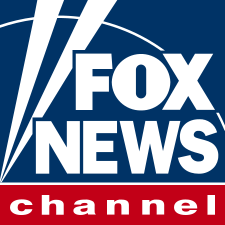 EXCLUSIVE from Fox News: U.S. Attorney for Connecticut John Durham has reviewed the bombshell files released earlier this week showing FBI officials discussed whether they wanted to interview Michael Flynn in order to "get him to lie," sources familiar with his investigation told Fox News, as the document drop renews attention on his probe of the law enforcement community's Russia case.
Sources even said charges could be justified against officials, and that those reviewing the Justice Department and the FBI's actions are building a "serious case." Durham and Attorney General Bill Barr are said to be speaking regularly.
"Durham has seen all of this already," one source told Fox News, adding that they "could be sufficient for some charges against agents."
FLYNN BOMBSHELL STIRS SPECULATION OF POSSIBLE PARDON, DISMISSAL
Documents unsealed late Wednesday by the Justice Department revealed that top FBI officials openly questioned if their "goal" in interviewing Flynn in January 2017 was "to get him to lie, so we can prosecute him or get him fired."
The handwritten notes were penned by the FBI's former head of counterintelligence Bill Priestap after a meeting with then-FBI Director James Comey and then-FBI Deputy Director Andrew McCabe, and before Flynn's interview.
The notes suggested that agents also considered getting Flynn "to admit to breaking the Logan Act" when he spoke to former Russian Ambassador Sergey Kislyak during the presidential transition period. The Logan Act is an obscure statute that has never been successfully used in a criminal prosecution and was intended to prevent individuals from falsely claiming to represent the United States government abroad.
Flynn did not admit to such a violation during his 2017 interview, and later pleaded guilty to making false statements. He has since tried to withdraw the plea.
The files prompted accusations from Flynn's defenders that agents essentially talked about setting a perjury trap.
The source added that it is "disturbing to Durham" that "there weren't any whistleblowers" that came forward in the FBI and Justice Department at the onset of the Russia probe.
Sources also told Fox News that more exculpatory documents are forthcoming, as Attorney General Barr continues to look over the DOJ's investigation into the handling of the Flynn case.
"Barr talks to Durham every day," a source told Fox News. "The president has been briefed that the case is being pursued, and it's serious."
DURHAM PROBE EXPECTED TO END THIS SUMMER: SOURCES
Durham was appointed last year by Barr to review the events leading up to the 2016 presidential election and through Trump's Jan. 20, 2017 inauguration.
But, as Fox News first reported, Durham has since expanded his investigation to cover a post-election timeline spanning the spring of 2017 — when Robert Mueller was appointed as special counsel.