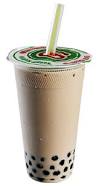 At the peak of the U.S. property boom, about $900 billion a year was being invested in residential real estate. In the 12 months ended in June, about $1.4 trillion was invested in Chinese housing.
The total value of Chinese homes and developers' inventory hit $52 trillion in 2019, according to Goldman Sachs Group Inc. This is twice the size of the U.S. residential market and more than even the entire U.S. bond market.
China's household leverage ratio hit a record high of 57.7% in the first quarter. It was the biggest quarterly jump in the ratio since the first quarter of 2010 and far above levels of recent years.
About 21% of homes in urban China were vacant in 2017 which equated to 65 million empty units, according to the most recent data from China Household Finance Survey. Among families who owned two properties, the vacancy rate reached 39.4%, and among those that owned three or more, 48.2% were empty.
Rental yields are below 2% in major cities like Beijing, Shanghai, Shenzhen and Chengdu. 96% of China's urban households owned at least one home, according to a Chinese central bank survey released in April, far exceeding the 65% home ownership rate in the U.S.
China accounted for around 57% of the $11.6 trillion increase in household borrowing over the decade through 2019, according to Bank for International Settlements data. The U.S. accounted for about 19%.
In Tianjin, a city of 15 million southeast of Beijing, apartments in upscale areas sell for around $9,000 a square meter, or about $836 a square foot. That is roughly the price an average buyer would pay in some of the most expensive parts of London, even though disposable incomes are seven times as high in London as in Tianjin.
Urban Chinese now have nearly 78% of their wealth tied up in residential property, versus 35% in the U.S.
Earlier last week there was also a good piece in South China Morning Post around authorities' growing concerns about a property bubble in China that best can be summarized by the opening paragraph of the article.
Chinese regulators have warned of heightened risks of an asset bubble in portions of the country's rapidly growing property market, as efforts to free up credit to support the coronavirus-stricken economy have been diverted into real estate"
Despite authorities' attempts to crack down again on China's 'shadow banking' system and cool the property market, it is hard to see how this turns out well. Local governments get over 50% of their revenue from land sales. One key reason that from 'the start of the year until July 6, real estate agency Centaline estimated that 50 cities, including Shanghai and Guangzhou, sold land to developers worth 2.39 trillion yuan, up 15.3 per cent over the same period last year'. China's property developers 'are among the biggest junk bond issuers in Asia, with issuance totaling $46.23 billion last year, double that of 2018, according to Refinitiv data' in a recent CNBC article.
The above article was written by