https://get.blazetv.com/riding-the-dragon/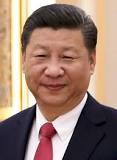 And to make things worse, JOE BIDEN IS Campaigning for CHINA. Our threat is from the DEMOCRATS who condone the Chinese MILITARY power as a natural evolution of big states.
JOE BIDEN AND SON PAID OFF BY CHINA
JOE BIDEN ON THE PAYROLL AND TAKE OF CHINA
The way to solve this theft and spying cabal is to demand all Chinese students go back to China, that all researchers on Visas be exported back to China and demand all consulates be closed immediately. Let the Chinese reciprocate, who cares. We don't spy, lie or steal, so bottom line we lose nothing and they lose everything.
China's Communist Party has infiltrated various levels of America's infrastructure and is working to destroy the values of the United States, Secretary of State Mike Pompeo said during a speech Saturday, while also warning state governors to be wary of China's infiltration.
https://www.foxnews.com/politics/pompeo-warns-governors-of-china-infiltration
Native Chinese scholar and author Helen Raleigh said the Chinese Communist Party (CCP) has finally "met its match" with the Trump administration, following a raid by federal agents on the consulate in Houston, suspected of harboring spies.
https://www.foxnews.com/politics/scholar-communist-china-met-match-with-the-trump-admin-consulate-closure
WASHINGTON — On a steamy August day along the Chinese coast, Senator Joseph R. Biden Jr. stepped off a minibus at a seaside compound for a series of unusual meetings with China's Communist Party leaders.
At a lunch banquet, Mr. Biden and three other senators argued with Chinese officials about what the O.J. Simpson trial had revealed about the integrity of the U.S. legal system. When the senators met afterward with the party secretary, Jiang Zemin, they sparred over that and other thorny issues: missile technology proliferation, human rights and Taiwan.
But Mr. Biden, leading his first overseas trip as the chairman of the Senate Foreign Relations Committee, was also there in Beidaihe in 2001 to help usher in an important era in America's relationship with China — the building of a commercial link that would allow the Communist nation entry into the World Trade Organization.
"The United States welcomes the emergence of a prosperous, integrated China on the global stage, because we expect this is going to be a China that plays by the rules," Mr. Biden told Mr. Jiang, recalled Frank Jannuzi, the Senate aide who organized the trip and took notes at Mr. Biden's side.
He returned to Washington seeing more promise than peril, offering reporters the same message he had delivered to Chinese leaders: The United States welcomed China's emergence "as a great power, because great powers adhere to international norms in the areas of nonproliferation, human rights and trade."
Two decades later, China has emerged as a great power — and, in the eyes of many Americans, a dangerous rival. Republicans and Democrats say it has exploited the global integration that Mr. Biden and many other officials supported.