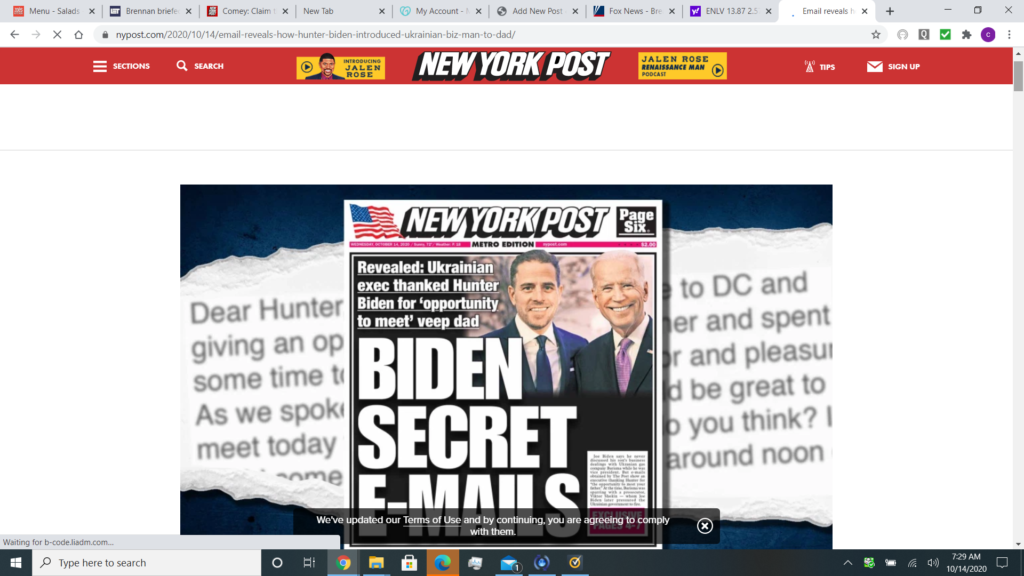 "Dear Hunter, thank you for inviting me to DC and giving an opportunity to meet your father and spent [sic] some time together. It's realty [sic] an honor and pleasure," the e-mail reads.
An earlier e-mail from May 2014 also shows Pozharskyi, reportedly Burisma's No. 3 exec, asking Hunter for "advice on how you could use your influence" on the company's behalf.
The blockbuster correspondence — which flies in the face of Joe Biden's claim that he's "never spoken to my son about his overseas business dealings" — is contained in a massive trove of data recovered from a laptop computer.