Chinese Plants, Joe and Hunter, will do the dirty work for XI's CCP. Count on it; China bought the Bidens off by lining Hunter's pockets with a couple of Billion in cash.
CLICK HERE FOR "SECRET EMPIRES" INTERVIEW OF Ron Johnson and Peter Schweizer.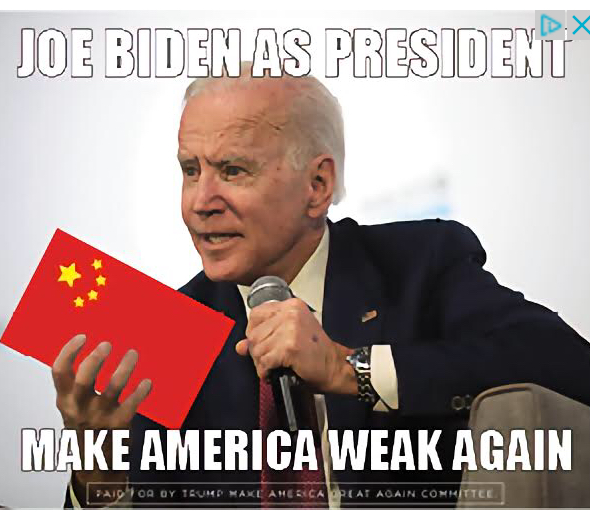 Grenell: Democrats have 'hoodwinked' public into thinking Russia is more important issue than China
Both the United States and the international community have failed to recognize China as a "clear and present danger," former acting Director of National Intelligence Richard Grenell told "Life, Liberty & Levin" in an interview airing Sunday.
"I think that we're at an incredible crossroads, and in many ways we've missed it, and we've allowed China to go into the WTO [World Trade Organization]," Grenell told host Mark Levin.
"We decided to do that because we thought we'd try engagement, and I believe that engagement can work," Grenell added, "but I think that you also have to benchmark it very quickly, maybe two or three years, to see if it does work.
"We're now 20-plus years with China into the WTO. They've completely manipulated the process," Grenell went on. "We also have allowed China to play us at the United Nations where they get a veto in the permanent membership of the Security Council … They're getting money from the United Nations, from the rest of us, because they can't always feed their people, but yet they are a superpower in the making."
With a congressional vote looming in the spring of 2000, President Bill Clinton mustered his best arguments for why lawmakers should approve his proposed deal for China to join the World Trade Organization.
Adding China would link Beijing to Western economies and reduce the government's ability to control its vast population, he said in a speech that March at Johns Hopkins's School of Advanced International Studies. "By joining the WTO, China is not simply agreeing to import more of our products, it is agreeing to import one of democracy's most cherished values, economic freedom," Mr. Clinton said. "When individuals have the power not just to dream, but to realize their dreams, they will demand a greater say."
Mr. Clinton's idealistic rhetoric played well among most of Washington's elites, but a trade lawyer often dismissed as a protectionist, Robert Lighthizer, was skeptical. As he had warned in a New York Times op-ed a few years earlier, if admitted to the WTO, mercantilist China would become a "dominant" trading nation. "Virtually no manufacturing job in [the U.S.] will be safe," he wrote.
Mr. Lighthizer is now the U.S. Trade Representative, President Donald Trump's chief negotiator on global trade. In the administration's view, allowing China to enter the WTO in 2001 was a historic mistake that cost the U.S. millions of jobs and trillions of dollars in accumulated trade deficits. The U.S. is now bypassing WTO rules and threatening Beijing with tariffs on up to $500 billion of imported goods.