We know what they did on November 3, 2020, now they are attempting the same shenanigans on January 5, 2021; that is THE BIG STEAL David Perdue and Kelly Loeffler are in a fight to save America. If we lose this fight we will lose our future. There is no getting away from it.
Georgia's senate election has the eyes of the country on it as incumbent GOP candidates, Sen. David Perdue and Sen. Kelley Loeffler face off in a highly contested race against challengers Jon Ossoff and Raphael Warnock for not just seats in the high chamber of Congress, but for majority control of the Senate.
The criminals in Georgia are bringing in boat loads of slaves from all over the country; they are registering them as Georgian residents. Then after the election these miscreants will vaporize from the Peach Tree State. A long time ago Georgia was one of the thirteen original colonies; a southern slave state. They are now free, but the demagogues will tell you different. That is one big lie.
AND A CRIMINAL JUDGE DID NOT RECUSE HERSELF. THIS IS A DECLARATION OF WAR.
A vote for the Donkey Party will set Georgians back to the dayS of Slavery. The great citizens of Georgia will become slaves of BIG GOVERNMENT AND THE DEEP SWAMP.
Georgia joined the Confederate States in succession by writ in January 1861. Their claim then was the usurpation of their rights provided to them by the Constitution. The north (Washington) demanded that they free the slaves (slaves were defined as property back in the day). Georgians were outraged by by this. How can the Federal Government ask for such by interfering in our commerce which at the time was solely based on agriculture; the north was an industrial powerhouse at that time. So Georgia succeeded.
And now we have come full circle. Those who seek to control your person, your property and your life once again invaded Georgia with illegals and such who are brazenly attempting to do what they did during the Civil War, take over.
We can't let this happen. We remind all Americans, that we do not advocate that any citizen of the United States be second class or treated as second class. We do not see the color of their skin, but judge them by the "content of their character." The Democrats try to paint the picture that we are akin to those who proffered slavery. That is one BIG LIE.
These bellegerants have only one cause and that is to take CONTROL OF THE SENATE.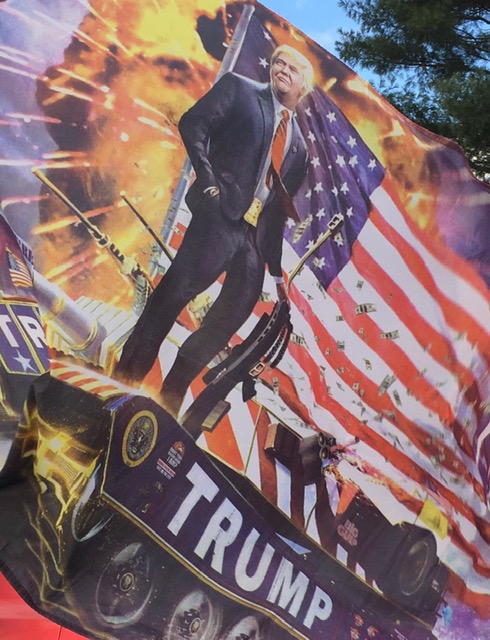 WE MUST STOP THEM AT ALL COSTS. THIS IS A WAR THAT WE MUST WIN. OUR LEGACY IS AT STAKE. CIVIL WAR IS IN THE OFFING! VOTE LOEFFLER AND PERDUE. SAVE AMERICA!