https://www.facebook.com/jina.flanary/videos/3850976634952623/?
Taiwan reports large incursion by China's air force
Taipei says Chinese combat aircraft, including nuclear-capable H-6K bombers and four J-16 fighter jets, entered its airspace.
The order to fire has been given.
China authorises coast guard to fire on foreign vessels
Legislation also allows demolition of other countries' structures built on Chinese-claimed reefs.
KEEP READING – CHINA OFF OUR SOUTHERN COAST
Chinese Military Bases in The Caribbean?

https://www.nationaldefensemagazine.org/articles/2020/12/2/commander-alarmed-as-china-makes-inroads-in-americas
Is a nuclear event in the offing?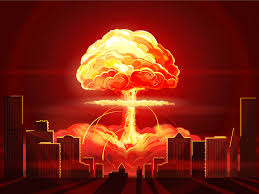 US Navy carrier conducts exercises in South China Sea
US says China's South China Sea missile launches threat to peace
ASEAN summit: South China Sea, coronavirus pandemic cast a shadow