The 2022 race has begun. Unseating the Criminal Deep State Operatives is our Numero Uno priority. They say there was no evidence of fraud in last years election. WRONG!. The prima facie evidence was right in front of our very own eyes. For four years President Trump was blasted by the "Fake News" media.
PATRIOTS knows that. Only falsehoods, derogatory allegations and negative opinions hit the screen. The FAKE NEWS MEDIA KEPT THE BIG SECRET – UNDER WRAPS. This was the real threat to an honest election; a propaganda machine that would be the envy of Josef Goebbels. We are talking about election interference on a large scale because the public did not receive the truth but the DEMOCRAT PROPAGANDA MACHINE FROM THE FOURTH ESTATE.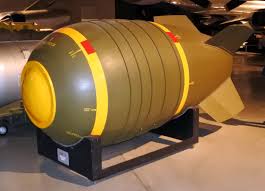 Adverse news regarding Biden was not promulgated by social media. Positive events were blasted out like confetti, pimping Biden and the rest of the CRIMINAL ELEMENT that Trump targeted. The Deep Swamp is filled with poisonous snakes, many of them with two faces.
As we move into the second week of the new administration the writing is becoming crystal clear. Covid-19 prescriptions are not working for this holed-up cellar dweller. As the Chinese disease spreads, Covid-46 Joe is in lockdown. All words no action. "Say it ain't so Joe?"
But the MOTHER OF ALL Pond Scum won't let go. The vicious carnivore has to have a second go, for she is thirsty for not only blood, but bones, cartilage and marrow; Trump impeached for the 2nd time by the hater of hater. We equate this with exhuming a dead body from a previous execution, placing it in the chair once again; strapping what is left of the deceased in, attaching the color coded cables to the positive and negative jacks. When complete, the executioner, same one as the year before, hides, disappears behind the glassed-in cubicle. With no expression on her face pulls down the lever causing the cadaver to bounce as if doing some type of esoteric dance. She goes yellow pants with happiness. What type of person does this? A crazy one, indeed.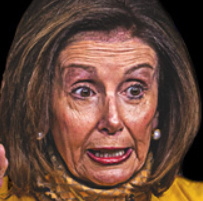 CLICK HERE FOR SENATOR RAND PAUL WHO, WITH ELOQUENCE, SAYS IT ALL.
Tulsi Gabbard tells you who the real domestic terrorists are. Adam Schiff tops the list. Gabbard doubles down on slam of Schiff, Brennan as greater dangers to America than Capitol rioters.  Rep. Adam Schiff, D-Calif., and former CIA Director John Brennan should be considered "domestic enemies" of the U.S., deeming them a greater danger to the country than the rioters who stormed the U.S. Capitol building on Jan. 6.
CHECK THE GUN CARRYING WOMEN IN WASHINGTON D.C. – GO LAUREN
https://www.facebook.com/News4SA/videos/rep-lauren-boebert-responds-to-criticism-over-gun-video/242606240666433/?so=permalink&rv=related_videos
JUST IN CASE YOU FORGOT WHO DONALD J. TRUMP IS – DON'T FORGET THE LOVE HERE – SEE YOU IN 2024