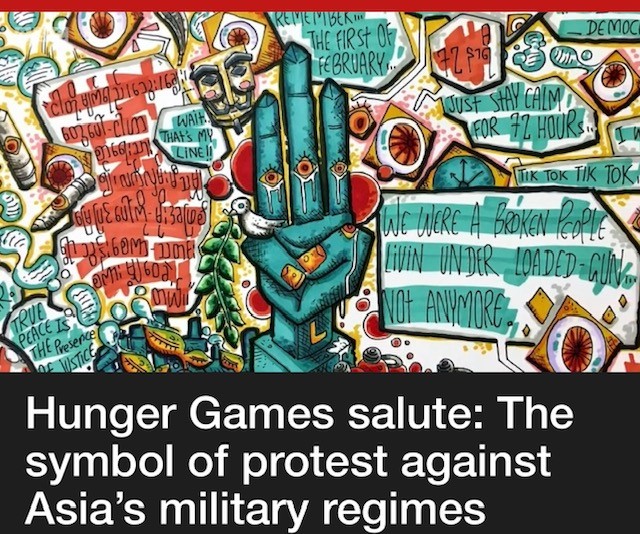 Three-finger salute: Hunger Games symbol adopted by Myanmar protesters
The gesture was first used after a coup in Thailand in 2014 and has since come to stand for solidarity and resistance across the region
Athree-fingered salute that originated in the Hunger Games film series has been adopted by activists from Thailand to Myanmar, becoming a symbol of resistance and solidarity for democracy movements across south-east Asia.
The gesture, along with popular online memes repurposed as protest signs, are part of a suite of symbols adopted from global popular culture by a new generation of young activists reared on the internet and savvy about making their struggles resonate with audiences abroad.
The three-fingered gesture was first used in Myanmar last week by medical workers, then youth protesters started raising it in opposition to the military coup. On Monday, one week after the takeover, the salute could be seen during huge protests on the streets of Yangon.
IF THEY CAN DO IT – WE CAN DO IT