New York City is in the throes of nuclear devastation. Taxes are doing to the Big Apple what ANTIFA couldn't. N.Y. city residents are fleeing the tax plague. Thank you Killer Cuomo, thank you Mayor Wilhelm. Believe us when we tell you, the door won't hit us on the way out.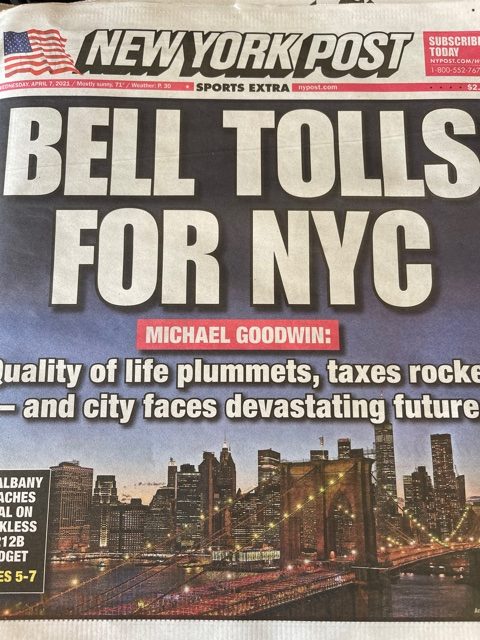 That's how Gideon Tucker put it back in 1866, a New Yorker who knew Albany as a former legislator, secretary of state and judge.
His wisdom, as demonstrated repeatedly over the ages, is timeless.
Yet there is something different, and especially troubling, about this time. The possibility of permanent decline and the ultimate destruction of the New York we know is unmatched in modern memory.
This article must be read to understand what the LIBTARDS have done with their filthy mouths and dirty pen.