We can piss on big trees too. You will be made to suffer our indignation. Wait and see, we can go WOKE.
Whoops! Well, it turns out that bowing down to the social justice warriors really is a dangerous and self-defeating strategy. Let's see, this POS says to boycott Georgia because of the new Voter Law. The call has gone out to those who use products manufactured in Georgia to boycott them if they don't go WOKE. So the M'FKR is now relenting, saying we didn't really mean it. YOU OPENED YOUR BIG MOUTH AND NOW YOU WILL PAY IN SPADES.
STACEY ABRAMS, FOUNDER, FAIR FIGHT: To our friends across the country, please do not boycott us. I understand the passion of those calling for boycotts of Georgia following the passage of SB 202, but here's the thing. Black, Latino, AAPI, and Native American voters whose votes are most suppressed under SB 202 are also the most likely to be hurt by potential boycotts of Georgia.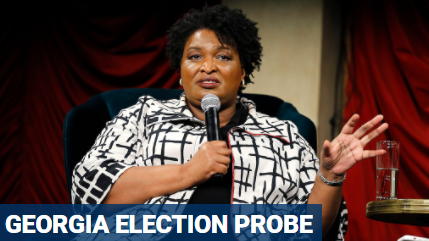 Case in point: Democrats' lies about Georgia's voter integrity law, equating it to Jim Crow. Well, it sends an all sorts of far-left activists down the boycott Georgia warpath, including, well, that fringe figure, President Joe Biden, who eagerly jumped on the punish Georgia train in an interview with ESPN.
Well, well, well. Aside from the fact that Joe seemed to be sleeping in that interview, as "The Angle" told you last night, these left-wing boycotts of the All-Star Game or frankly, any other event or product, would cause huge economic damage and send jobs to other low-tax states. They'll hurt Georgia.
So, the blowback against this is growing, which forced even liberal Georgia Sen. Jon Ossoff to put out a statement last night saying, "I absolutely oppose and reject any notion of boycotting Georgia." But then he said that look, corporations that are disgusted, like we are with this voter suppression bill, should stop any financial support for the Georgia Republican Party.
So let's see here, "The bottom line is that these two twerps have no balls. Did they drink some of Coca Cola's Smart Water?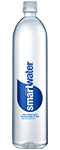 And then Stacey Abrams, the mastermind behind the fraudulent attack on Georgia's voter ID law, also has been caught in a trap of her own making. Must be a big trap.
BOYCOTT THE FOLLOWING Coca Cola BRANDS:
Some Georgia Republican state legislators are removing @CocaCola products from their statehouse offices after the Atlanta-based beverage giant criticized the new elections law. #gapol
Who will suffer? The BLACKS who work on the bottling line, the agricultural workers who pick your oranges, the drivers who deliver the goods and your investors who sell KO stock. You will see Coca Cola, watch and listen as KO goes down in flames. YOU AIN'T TOO SMART ARE YOU?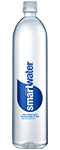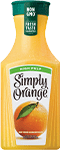 Former President Trump suggested Saturday that Republicans take a page out of what he sees as Democrats' playbook by boycotting the major businesses that have condemned Georgia's new election reform.
"For years the Radical Left Democrats have played dirty by boycotting products when anything from that company is done or stated in any way that offends them. Now they are going big time with WOKE CANCEL CULTURE and our sacred elections," Trump wrote in a statement.
"It is finally time for Republicans and Conservatives to fight back—we have more people than they do—by far! Boycott Major League Baseball, Coca-Cola, Delta Airlines, JPMorgan Chase, ViacomCBS, Citigroup, Cisco, UPS, and Merck. Don't go back to their products until they relent," he continued.