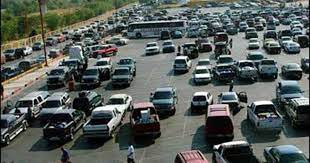 There is only one way to put this into perspective, it is an oxymoron when millions of Americans are retiring in Mexico, Guatemala, Nicaragua, Columbia, Ecuador and Panama. Yet, Illegal aliens from these countries are storming our borders with abandon. This does not make sense. There are no wars there, political democracies do exist. Although set back from the China virus, their economies are recovering nicely. Keep in mind that many of them export needed green materials, such as copper, for the new economy. Many of the mines located there are operating 24/7. So what drives them to head north?
On average, 43% of the indigenous population in Bolivia, Brazil, Ecuador, Honduras, Guatemala, Mexico, and Peru live in poverty (defined as an income of less than $4 per day) while only 21% of the non-indigenous population are counted among the poor  in the region. You can readily see from these statistics that their economic situation is the driving force. And don't forget many of these are criminals who are branching out their networks here. The MS-15 gang has made it a goal to send their hoodlums to the United States for only one thing, criminal intent.
A few examples of the number of Ex patriots living in South America are, Mexico, 1,000,000, Ecuador 40,000, Columbia 35,000, Costa Rica, 15,000, Honduras, 15,000, Panama 12,000, Guatemala 8000, Nicaragua 4,000. It is obvious that Americans feel quite safe moving there. Not only is the climate attractive, but the medical services are up to American standards, housing is affordable and living expenses are sanguine.
So, to distill the above information into one sentence, "the illegal who trespasses our border is here for one reason, "ECONOMICS." They are not seeking political asylum, but are here to rape the United States.