Pushing Biden into the White House was a concerted and coercive effort by Facebook, Twitter, CNN, MSNBC and GOOGLE among others. These behemoths are guilty of collusion which is a violation of the Sherman Anti Trust Act in addition to the Wright Patterson Act. Any school kid could tell you that. However, don't expect anything to be done about it. Currently, the collusion continues among the social media powerhouses, eliminating any blog posts, tweets, YouTube videos and controversy amongst its members. They will out you if you conflict with the inhouse political climate. Don't forget, "Black Lives Matter – Critical Race Theory – is real – the United States is guilty of past sins, including slavery, murdering Native Americans – racially divided school systems – red lining – hiring malfeasance – White Supremacy – White Privilege and murder. Do you believe all that?
Facebook and Twitter Cross a Line Far More Dangerous Than What They Censor
THE NEW YORK POST IS one of the country's oldest and largest newspapers. Founded in 1801 by Alexander Hamilton, only three U.S. newspapers are more widely circulated. Ever since it was purchased in 1976 by media mogul Rupert Murdoch, it has been known — like most Murdoch-owned papers — for right-wing tabloid sensationalism, albeit one that has some real reporters and editors and is capable of reliable journalism.
On Wednesday morning, the paper published on its cover what it heralded as a "blockbuster" scoop: "smoking gun" evidence, in its words, in the form of emails purportedly showing that Joe Biden's son, Hunter, traded on his father's position by securing favors from the then-vice president to benefit the Ukranian energy company Burisma, which paid the supremely unqualified Hunter $50,000 each month to sit on its Board. While the Biden campaign denies that any such meetings or favors ever occurred, neither the campaign nor Hunter, at least as of now, has denied the authenticity of the emails.
Just weeks before the election, the tech giants unite to block access to incriminating reporting about their preferred candidate.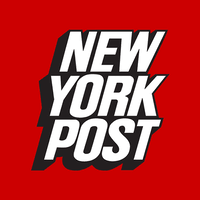 BUT THE POST, for all its longevity, power and influence, ran smack into two entities far more powerful than it: Facebook and Twitter. Almost immediately upon publication, pro-Biden journalists created a climate of extreme hostility and suppression toward the Post story, making clear that any journalist even mentioning it would be roundly attacked. For the crime of simply noting the story on Twitter (while pointing out its flaws), New York Times reporter Maggie Haberman was instantly vilified to the point where her name, along with the phrase "MAGA Haberman," were trending on Twitter.
(That Haberman is a crypto-Trump supporter is preposterous for so many reasons, including the fact that she is responsible for countless front-page Times stories that reflect negatively on the president; moreover, the 2016 Clinton campaign considered Haberman one of their most favorable reporters).
Check this out (see below) – Mayor Wilhelm goes after the Chinese – says they have to be taught a lesson – says they keep Blacks down – says they are too smart – says he will do something about it.
Rather than pursue true education fixes, de Blasio and his education administration racially profiled and scapegoated Asian students for their success
https://www.foxnews.com/opinion/eli-steele-de-blasios-shameful-racial-profiling-of-asian-students