Tlaib's campaign paid out over $100K to a firm founded by defund the police, anti-Israel activist
Rasha Mubarak tweeted "abolish the police" in April 2021
Tlaib's campaign and PAC sent $96,000 in payments between March 2020 and March 2021 for "fundraising consulting" to Unbought Power LLC, a Florida-based firm that specializes in grassroots organizing and advocacy consulting. The campaign paid out another $18,000 to Unbought Power between April 2021 and June 2021, Federal Election Commission records released last Thursday show.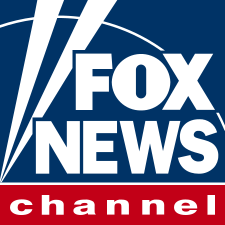 Rasha Mubarak, the Palestinian-American activist who founded Unbought Power in March 2020, has been involved in grassroots advocacy for over 15 years and has assisted with Tlaib's political career over the course of the last decade. In March 2019, Mubarak tweeted that she "mobilized" her first political fundraiser 9 years earlier and said it was for Tlaib, who responded that she "can't wait" to organize a political fundraiser for her. 
CLICK HERE FOR "IMPEACH THE MOTHER F'KR" VIDEO
Only place for this disgusting piece of trash is a garbage dumpster. Throw her out, throw her out, throw her out.
TLAIB ALLY RUNS ORGANIZATION ACCUSED OF PROMOTING ANTI-SEMITISM
Tlaib received backlash in December 2020 after she retweeted a Mubarak tweet that included the anti-Israel slogan "From the river to the sea, Palestine will be free." The Democratic group, Democratic Majority for Israel, responded by calling this an "immoral and reprehensible position" and said the slogan means that Tlaib "sees the entire State of Israel as illegitimate and wants it eliminated."
Earlier this year, Mubarak tweeted out her support for the anti-Israel Boycott, Divestment and Sanctions (BDS) movement and boasted about her and Palestinian activists being able to "shut down" an anti-BDS bill in 2019. She has also repeatedly called Israel an "apartheid" state, which has been echoed by Tlaib herself.
How is it that the Jewish members of Congress live, sit and eat in the same House as the Suicide Bomber Squad. It doesn't make sense to us, nor does it make sense to Americans. Breaking bread on a daily basis with Hitler? We are totally confused. These Jews are being manipulated in supporting an agenda which in the end will lead to their demise. They must be mashugana.