Wei Jingsheng revealed that he first heard of the coronavirus at the time of the World Military Games in Wuhan in October 2019.Alex Wong/Getty Images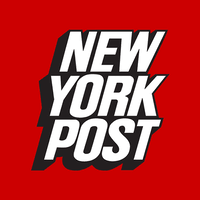 Liu reveals in "What Really Happened in Wuhan" that Wei told her about the virus on Nov. 22, 2019, at a dinner where her husband, former CIA agent Robert Suettinger, was also present.
"I couldn't quite believe what he was saying," Liu said. "At that time, I had thought that the coronavirus could not be worse than SARS. And SARS, as we knew from experience, was not that contagious and it could be contained. I thought at the time that was the case. Okay, there was an outbreak, but the authorities and the advance of medical sciences would be able to contain the spread of it."
China's most famous defector to America warned US intelligence agencies a coronavirus was spreading in Wuhan in November 2019 – six weeks before China admitted there was an outbreak.
Wei Jingsheng, the father of China's democracy movement, reveals in a new book, "What Really Happened in Wuhan," that he first heard of a mysterious new virus at the time of the World Military Games in Wuhan in October 2019.
Highly alarmed, the former Chinese Communist Party insider, whose defection to the United States in 1997 made global news, alerted intelligence agencies, a US politician with links to the president and Chinese human rights activist Dimon Liu.
Asked if he had any sense the intelligence agencies were taking seriously his intelligence about a new virus in Wuhan, 70-year-old Wei said: "I felt they were not as heavily concerned as I was so I tried my best to provide more detailed information. They may not believe there is (a) government of a country that would do something like that (cover up a virus). So I kept repeating myself in an effort to try to persuade them."
It was not until Dec. 31 that China involuntarily alerted the World Health Organization there was an outbreak in Wuhan. Beijing denied COVID-19 was contagious until January 20, 2020, when it admitted there was evidence of human-to-human transmission.
Wei, who spent 18 years in Chinese prisons for objecting to the Communist regime, is highly respected on both sides of politics and has forged relationships with former Secretary of State Mike Pompeo and House Speaker Nancy Pelosi.
Wei said he found out about the virus from high-level contacts in Beijing.