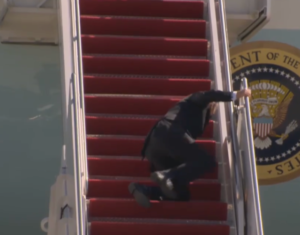 Biden, the

"Humpty Dumpty"

President
Humpty Dumpty sat on a wall
Humpty Dumpty had a great fall
All the king's horses and all the king's men
Couldn't put Humpty together again
US response to Russian chemical weapons would be 'in kind': Biden
Biden says, 'We would respond if he uses' chemical weapons
"You're asking whether NATO would cross – we'd make that

decision at the time

," Biden said.
Branden is "
all talk but no action

" ,

always was always will be.
Sullivan's warnings about Russia's possible use of chemical weapons comes after the White House warned that Russia could use "chemical or biological weapons in Ukraine" or could create a "false flag operation" using them, after the Kremlin accused the U.S. of being involved in biological weapons research at Ukrainian labs.