The Mother of all mothers, 

Supreme Leader Ali Khamenei

is braking for the Revolution that he inspired. His armed guards are under strict orders to kill on sight.
TIME FOR BIDEN TO STAND UP TO THIS LOONY TUNE
Protests enter 15th day in Iran amid lingering internet curbs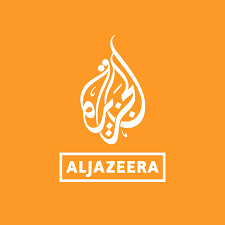 Protests were recorded across several cities, including Tehran, on Saturday, with Iranians abroad also organising demonstrations.
Protesters rally against the death of Iranian Mahsa Amini in front of the Chilean Human Rights Institute building in Santiago, Chile [File: Esteban Felix/The Associated Press]
An attack by armed separatists on a police station in a southeastern city has killed 19 people, including four members of Iran's elite Islamic Revolutionary Guard Corps.
Tehran, Iran – Protests that erupted following the death of a young woman in police custody continued in Iran for a 15th consecutive day on Saturday amid internet restrictions that show no signs of easing.
Kurdish woman Mahsa Amini, 22, died on September 16 after being in a coma that lasted three days. She had earlier suffered an apparent stroke after being detained by the country's so-called morality police for wearing an "improper hijab" in the capital, Tehran.
Her family has challenged a claim by Iranian authorities that she was not beaten and suffered from pre-existing conditions, as an investigation into her death continues.
Protests that began in Amini's hometown of Saqqez in the Kurdistan province have spread across the country and turned deadly, with dozens believed killed. Many have also been arrested, but no official tally has been released by the
authorities.
Students protested at about noon on Saturday in major universities in Tehran and several other cities. But most protests have so far taken place from late afternoon till night, when internet restrictions have also intensified compared with other hours.
The intelligence ministry said in an announcement on Friday that it has arrested 49 people linked with the Mujahedin-e Khalq (MEK), which Tehran considers to be a "terrorist" group, in addition to 77 members of several separatist groups, five "takfiri-terrorist" operators carrying explosives, and 92 supporters of re-establishing the monarchy in Iran.
I
t also said nine foreign nationals from Germany, Poland, Italy, France, the Netherlands and Sweden were arrested "at the scene of riots or behind the scenes of conspiracies".
19 killed, including four elite IRGC members, in Iran attack
Iran's state-run IRNA news says 32 Islamic Revolutionary Guard Corps members, including volunteer Basiji forces, were also wounded.
The  assailants in Friday's attack hid among worshippers near a mosque in the city of Zahedan, capital of Sistan-Baluchestan province, and then stormed the nearby police station, the state-run IRNA news agency reported on Saturday.