Demonstrations have inundated America with demands; from women's rights to protecting illegals, to opening the borders, to abortions for all including the support of the LBGTQ agenda.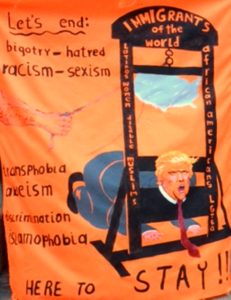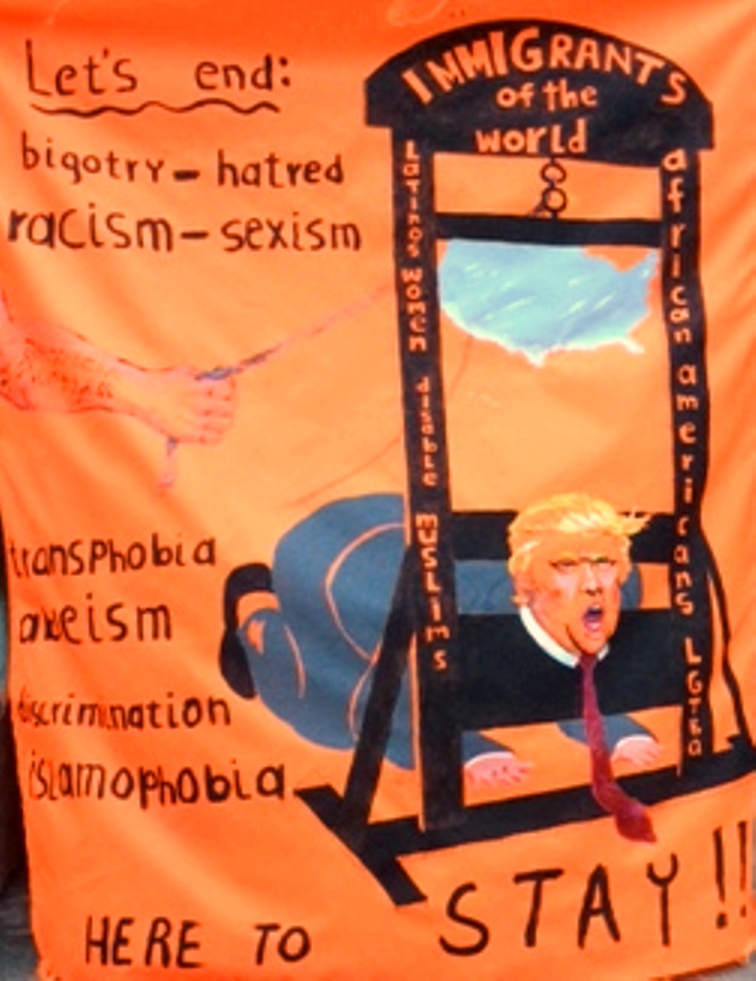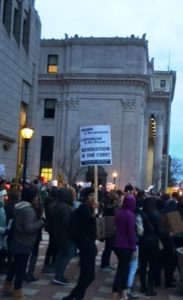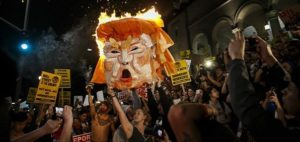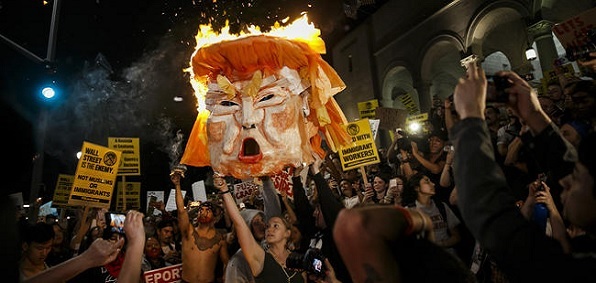 The Rainbow coalition has become the main stream of the Democratic party. There is no middle ground here, only radical political speak. They are now on the outside looking in; a shame to be in the prone position.
Democrat hubris has manifested itself, not only in cities, but in the ongoing process in the legal arena. Trump's picks for cabinet positions have been blasted from the left, leaving them in the lurch. Don't forget that all of Obama's were given the green light in short order. Cry baby Democrats will never accept defeat; one that was brought on by themselves in smoke filled rooms at that.
Blaming the past for present actions has become paramount. What happened 200 years ago and for the matter what happened five, ten, twenty, thirty, forty or fifty years ago was to blame events for their belligerent behaviour. The excuse "I am not to blame" past circumstances made me do it."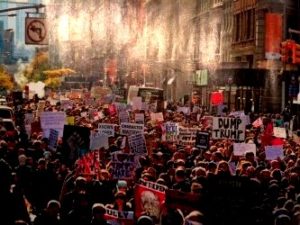 Anarchy in the streets prevails. It will continue on but we won't despair.  Trump's victory has incited these  Kent State type revolutionaries to protest an America that has given them everything for free.  But they are not satisfied, their fictional desires are only a pipe dream, they live in fantasyland. Only a few years removed from diapers they see a villain in their midst and go into tantrums. We have a solution for these Castro/Ché sucking rebels, go to Cuba, go to Iraq, go to Iran, go to Syria. Your one way ticket is waiting for you.
Hillary Jail the Bird did not win. She is a two time loser. Get over it! However, we can tell you if she did win what would have happened. THE MILITARY WOULD OF HAD NO CHOICE BUT TO STEP IN. For one, the Supreme Court would have been stuffed with liberal progressives with similar agenda's as Kagan and Sotomayor. Ones that legislated from the bench, not by precedent(stare decisis), but by their own personal experience. The welfare state would have been launched -FREE EVERYTHING; free tuition, free food, free clothes, free medical care, free homes, free flats, free drugs and free sex – Bill would like that. And in the end we would have been ANOTHER VENEZUELA. Of course that is not about to happen under Trump.
Nirvana is not coming in from the clouds. Additionally, Israel would have been forced to go it alone; and we know the mushroom cloud would soon rise in the Middle East. No stopping North Korea from its nuclear exuberance, no Mad Dog Mattis in charge, but leftover

 

peaceniks ala Dr. Moonbeam Brown from the California Institute of the Insane as he continues blowing smoke up the butt hole of America's enemies. Under Clinton, the military industrial complex would be caput, the United Nations would be our comrade in arms. In other words, the HEADS OF WOODSTOCK would prevail in setting the agenda.
And so it is not to be: thank God.