The Jeb Bush's and Marco Rubio's, although they are Republicans, felt the Bern this primary season; panderers both. Only two words brought them down, "POLITICALLY CORRECT."  Hillary Clinton is an expert on politically correctness, for instance, "if I knew then what I know now I wouldn't have voted for the Iraq war." However, Ms. Clintstonewall has upped the ante in coal country.
Clinton tried to walk back the insanity of that statement, but it didn't happen. Indiana punished her bad, Sanders pulled a once unthinkable upset of the Lying Clinton. The more times she opens here mouth, the more times she puts her foot in it by trying to be "politically correct."
However, the electorate is on to these lying double talk politicians as noted by the success of Donald J. Trump, the next president of the United States. Trump will have a field day with the Ms. Lying Clinton. And BTW don't expect Clinton to win any of the Big Coal States. They are the grave that Hillary Rodham Clinton has dug for herself. Out of work coal miners, many of them of the Democratic persuasion and members of the United Coal Workers Union to boot know what side their toast is
buttered on.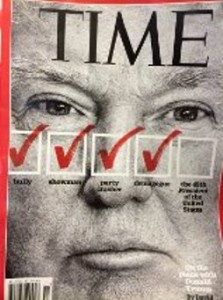 Trump has thrown politically correctness to the wind by telling it like it is. Garnering support across all demographics is the result. Americans are sick and tired of double-speak, double-talk politically correct lying politicians.