We haven't heard a word from Open Society George Soros. Instead of rabble rousing Eastern Europe his time would be well spent inciting a revolution in China and for that matter Russia. But that is out of the question because the powerful are in wait with guns. Killing twenty of thirty million is not out of the question. Suppression of the masses is in their blood. However, the one man band of Lenin, with the help of Trotsky did accomplish a feat back in 1917. The Romanov's were executed without delay, no martyrdom for them.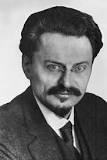 Trotsky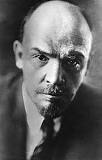 China has now bit off more than it can chew. Their economy is imploding by the mini second. Their leaders are frightened for the first time. Could it be that revolution is in the air? This Coronavirus cover up may be the last straw. We shall see. All it takes is one or two of the higher-ups to come down with the disease and then croak. We think then, that the party leaders would be a wee bit nervous. Seeing Commie brothers buried is not a something they are used too, especially en masse.
President Trump knew from the outset of his presidency that China was an existential threat. Now we know how bad they are. At this moment in time they are perpetrating and spreading wholesale lies. They have closed their doors to the world as the coronavirus spreads. Insiders indicate the lengths they will go to in spreading false information, They have told all factories to keep their machinery running, as to fool the world that all is well. However, no one is working in these ghost factories. The people are afraid of the deadly disease.
China is America's antagonist, the world antagonist. The rest of the world is starting to get it. We saw China's reaction to the Spratly Island International Court decision. China said to them, "shove it."
China attacks international court after South China Sea ruling
Beijing warns of possible military escalation after UN tribunal overwhelmingly rejects its claims to ownership of strategic waterway
One day after a UN tribunal ruled overwhelmingly against Chinese claims to huge swaths of the strategically important waterway, Beijing rebuffed the verdict, calling it "a piece of paper that is destined to come to naught".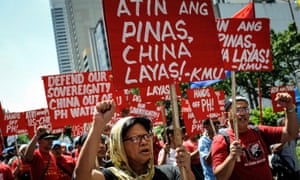 In a 13,900-word white paper, Beijing claimed the Philippines, which brought the case, had "distorted facts, misinterpreted laws and concocted a pack of lies" in order to undermine Chinese interests.

The ruling against China had been based on "woefully weak pieces of evidence", the white paper fumed, according to a copy of the text published by Xinhua, Beijing's official news agency.

A front page commentary in the Communist party's official mouthpiece, the People's Daily, continued the offensive, dismissing the tribunal as "a lackey of some outside forces" that would be remembered "as a laughing stock in human history"
"We do not claim an inch of land that does not belong to us, but we won't give up any patch that is ours," the newspaper said, adding: "China, of course, will not accept such downright political provocations."
The China Daily, Beijing's English-language mouthpiece, claimed the "outrageously one-sided ruling" meant military confrontation in the region had become more likely.
"With military activity reaching unprecedented levels in the South China Sea, there is no guarantee that an escalating war of words will not transform into something more," it said.