President Biden on Saturday said that
Russian President

 Vladimir Putin 

"cannot remain in power,"

as he declared the Russian invasion of Ukraine a "

strategic failure"

while pledging

continued support for the embattled Ukrainian people

.
"For God's sake,

this man cannot remain in power

," Biden said during a speech in front of the Royal Castle in Warsaw, Poland. 
"YEAH ,REALLY"
.
THE WALK BACK
"The

President's point

was that

Putin cannot be allowed to exercise power over his neighbors

or the region. 

He was not discussing Putin's power in Russia, or regime change,"

a White House official told Fox News Digital shortly after the speech concluded.
We have the solution to removing Putin from Power.
Set up a meeting with

Putin, who immediately will have a

fatal heart attack looking at

 her. 
Of course this is all in jest.

But we will tell you this

,

she certainly scares a whole lot of people

on Halloween.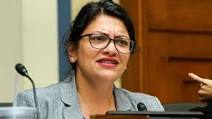 Where do these people come from? Certainly not

Council Bluffs, Iowa.

 
President Biden on Thursday said the United States response to Russia's potential use of chemical weapons would "trigger a response in kind," but said the type of response would depend on "the nature of the use."
During a press conference in Brussels, Belgium after Biden participated in an emergency NATO meeting to discuss international efforts to support Ukraine and punish Russia for its invasion, he was pressed on if the United States has collected intelligence that suggests the Kremlin is moving to deploy chemical weapons.
"We would respond," Biden said. "We would respond if he uses it.
White House

walks back multiple Biden remarks

during Europe trip on Putin, chemical weapons, troops
'In kind' response to chemical weapons
On Thursday, Biden was asked if the U.S. would respond if Russia were to use chemical weapons as part of its invasion of Ukraine. Biden said that such a move by the Russians would "trigger a response in kind."
After that remark, it was up to National Security Adviser Jake Sullivan to clarify. Sullivan was asked what Biden meant by "in kind."
RUSSIA INVADES UKRAINE: LIVE UPDATES
Sullivan said that meant "we'll respond accordingly" and that Russia would pay a "severe price."