The day of justice will prevail on November 3, 2020. Count on it! "WE THE PEOPLE" pronounce the sleaze bag Democrats guilty as charged. For three years they have turned over every rock on earth, having found not a scintilla of evidence or collusion, they continue their charade.
What has been found though is a criminal enterprise run by the House Democrats. Their deep state operatives are the enforcers, the ward captains. "Lock Her Up" ran the organization from the Democrat National Committee. Clinton has never shut up; she has biggest mouth this side of the Pecos. Prancing and dancing the globe lying and swindling those who listen to her. The DNC ordered the maliciously false Steele Dossier which became the key that resulted in the FISA court warrant allowing their apparatchiks to spy on the Trump campaign.
HOWEVER, all is not LOST, Inspector General Michael Horowitz, will report on December 9, 2019, who lied to the FISA Court.
Justice Department Inspector General Michael Horowitz has found evidence that an FBI lawyer manipulated a key investigative document related to the FBI's secretive surveillance of a former Trump campaign adviser — enough to change the substantive meaning of the document, according to multiple reports.
The (Washington) Post, hours after publishing its story, conspicuously removed the portion of its reporting that the FBI employee involved was underneath Peter Strzok, the FBI's since-fired head of counterintelligence. The Post did not offer an explanation for the change, which occurred shortly after midnight. Earlier this week, the DOJ highlighted a slew of anti-Trump text messages sent by Strzok when he was leading the Hillary Clinton email investigation and the probe into the Trump campaign.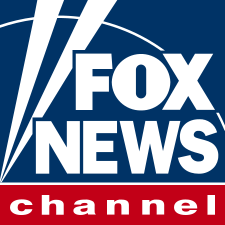 DISPUTE ERUPTS AS BRENNAN, COMEY APPEAR TO DISPUTE WHO PUSHED THE STEELE DOSSIER
DOJ OUTLINES SLEW OF STRZOK 'SECURITY VIOLATIONS'; FINDS THAT 'PARANOID' CASE AGENT POINTED OUT THAT STRZOK WAS SITTING ON WEINER LAPTOP