The flood gates have opened, liquidity has been poured into economies the world over; this is the result of the Wuhan Coronavirus which has paralyzed the economic output of states and countries. The United States is rolling out $2.2 trillion on top of the primary liquidity shoveled into the banking system by the FED. Effectively we will see the race to the bottom. How so?
Remember Weimar, where money was everything but real. By the time the man in the street realized what happened, his fortune went up in flames, or shall we say, went down in flames. Without a gold standard, States are given Carte Blanche of printing fiat paper to their heart desires.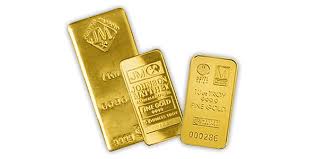 But before they know it, hyperinflation will roar its ugly head. And that is what happened in the Weimar Republic, to pay for war debt, the market was flooded with marks. This was subsequent of the releasing the mark's ties to gold. Sounds familiar doesn't it.
A loaf of bread in Berlin that cost around 160 Marks at the end of 1922 cost 200,000,000,000 Marks by late 1923. By November 1923, the US dollar was worth 4,210,500,000,000 German marks. You say it can't happen here, but wait, they said a pandemic can't happen here, but it did. Only the shadow knows what will happen next.
The 50 Trillion German Mark seen above.
GOLD, the store of value when the value of currencies is fungible. Will $100 become $1,000 or will $100 become $1. When the music stops there will be only one survivor. No need to tell you who, but we will anyway; those who hold the Gold will rule the roost. So in the finale we shall see the battle of currencies, which one will come out on top is the question. Let the games begin.