https://www.foxnews.com/politics/teachers-unions-and-education-officials-push-woke-leftist-policies-in-schools-across-us
You heard it, your children informed you that it is being taught in school, you read the recent headlines in the mainstream media and the social media. In reality you really don't know what those who are in power, the educators, the so-called social liberators are contriving. Yes, these "do gooders" are creating a stigma in the minds of White children; one that will scar them for life. This is to make them pay for past injustices done, not by them, but by the culture that shaped their minds to what they are today. This type of warped thinking, they say, must be wiped clean, culture clean. In other words, the education industry is attempting a frontal lobotomy on the nations White children. A mind control exercise similar to the CIA experiments of MK Ultra.
But over the past few years, many right-wing conservatives, as well as liberals who object to more strident progressive rhetoric, have developed the view that "cancel culture" is a form of harassment intended to silence anyone who sets a foot out of line under the nebulous tenets of "woke" politics. So the idea now represents a vast assortment of objectives and can hold wildly different connotations, depending on whom you're talking to.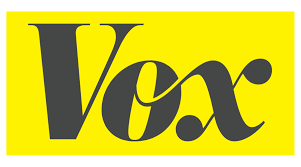 (click here to read the full article from Vox) You wouldn't know that to listen to right-wing lawmakers and media figures who have latched onto an apocalyptic scenario in which the person or subject who's being criticized is in danger of being censored, left jobless, or somehow erased from history — usually because of a perceived left-wing mob.
This is a fear that the right has weaponized. At the 2020 Republican National Convention, at least 11 GOP speakers — about a third of those who took the stage during the high-profile event — addressed cancel culture as a concerning political phenomenon. President Donald Trump himself declared that "The goal of cancel culture is to make decent Americans live in fear of being fired, expelled, shamed, humiliated and driven from society as we know it." One delegate resolution at the RNC specifically targeted cancel culture, describing a trend toward "erasing history, encouraging lawlessness, muting citizens, and violating free exchange of ideas, thoughts, and speech."
Have you heard of the 1619 project? This is where it all begins. It was launched in August 2019 to commemorate the 400th anniversary of the first enslaved Africans arriving in colonial Virginia. In 1619, a group of "twenty and odd" captive Africans arrived in the Virginia Colony. A Dutch-operated privateer, White Lion, carried 20–30 Africans who had been captured by a joint African-Portuguese raid against the Kingdom of Ndongo in modern-day Angola, making its landing at Point Comfort in the English colony of Virginia.
Others have inferred that slavery was on its way when Columbus touched down in 1492. But the overall theme is to suggest that Slaves were property to be owned be Whites early on. Others suggested that this project must be told because of White power and the attempt of right wing elements in society to grasp the last straw of the past. And they proffered that the American Revolutionary War of 1776 was fought to preserve the institution of slavery. Their thinking was that if it was outlawed, the economic well being of the south and north would be in shatters.
If you spend any time on social media, you've heard of cancel culture. It's when a group of people—sometimes famous, but often not—call out someone for past actions (or alleged actions) or comments that they find offensive. Often viewed as a weapon of the "woke left."
"Cancel culture," as a concept, feels inescapable. The phrase is all over the news, tossed around in casual social media conversation; it's been linked to everything from free speech debates to Mr. Potato Head.
It sometimes seems all-encompassing, as if all forms of contemporary discourse must now lead, exhaustingly and endlessly, either to an attempt to "cancel" anyone whose opinions cause controversy or to accusations of cancel culture in action, however unwarranted.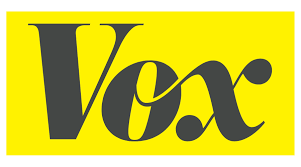 In the rhetorical furor, a new phenomenon has emerged: the weaponization of cancel culture by the right.
Across the US, conservative politicians have launched legislation seeking to do the very thing they seem to be afraid of: Cancel supposedly left-wing businesses, organizations, and institutions; see, for example, national GOP figures threatening to punish Major League Baseball for standing against a Georgia voting restrictions law by removing MLB's federal antitrust exemption.
Meanwhile, Fox News has stoked outrage and alarmism over cancel culture, including trying to incite Gen X to take action against the nebulous problem. Tucker Carlson, one of the network's most prominent personalities, has emphatically embraced the anti-cancel culture discourse, claiming liberals are trying to cancel everything from Space Jam to the Fourth of July.
The idea of canceling began as a tool for marginalized communities to assert their values against public figures who retained power and authority even after committing wrongdoing — but in its current form, we see how warped and imbalanced the power dynamics of the conversation really are.
All along, debate about cancel culture has obscured its roots in a quest to attain some form of meaningful accountability for public figures who are typically answerable to no one. But after centuries of ideological debate turning over questions of free speech, censorship, and, in recent decades, "political correctness," it was perhaps inevitable that the mainstreaming of cancel culture would obscure the original concerns that canceling was meant to address. Now it's yet another hyperbolic phase of the larger culture war.
The core concern of cancel culture — accountability — remains as crucial a topic as ever. But increasingly, the cancel culture debate has become about how we communicate within a binary, right versus wrong framework. And a central question is not whether we can hold one another accountable, but how we can ever forgive.
As a concept, cancel culture entered the mainstream alongside hashtag-oriented social justice movements like #BlackLivesMatter and #MeToo — giant social waves that were effective in shifting longstanding narratives about victims and criminals, and in bringing about actual prosecutions in cases like those of Bill Cosby and Harvey Weinstein. It is also frequently used interchangeably with "woke" political rhetoric, an idea that is itself tied to the 2014 rise of the Black Lives Matter protests. In similar ways, both "wokeness" and "canceling" are tied to collectivized demands for more accountability from social systems that have long failed marginalized people and communities.
And what CANCEL CULTURE will lead to; read the following letter from South Africa.
(click for full article) A Letter to White Americans
A South African Woman, American Renaissance, May 21, 2021

Whites arrived in South Africa in 1652, not long after the Mayflower arrival in America. They had as much right to be there as any other new-world settlers. They built a wonderful country against daunting odds. The British were their first real antagonists. During the Anglo-Boer War, Britain built the world's first concentration camps; more than 26,000 Afrikaans women and children died.
We survived, despite Britain's greed for our gold, diamonds, and minerals. For 350 years, we toiled to sow the seeds of Western Civilization. Millions of Africans moved to South Africa from other parts of the continent seeking work and security from wars and conflict.
South Africa's whites are the only substantial white population left in sub-Saharan Africa. There are only about four million of us in a country with a population of some 60 million. No one knows the real population of our country because millions of Africans have streamed across our borders since the African National Congress (ANC) came to power in 1994. Since then, there has been no border control.
Our country was handed over by the previous white government to a revolutionary gang. This happened because of enormous pressure from the West, especially from the United States. The ANC's first president was Nelson Mandela, and the ANC's path to power has been well documented. Whatever the world press has said about the "struggle for freedom," the party took power through terror and the barrel of a gun. Nelson Mandela refused to renounce violence as a condition of his release, and violence continued well after he took power in 1994. It is his party, the ANC, that is destroying what was once a thriving first-world country. It was one of only six in the world that exported food; many neighboring African countries depended on us for jobs, security, and food.
Many of us knew that the dream of a non-racial democracy would end up as a black dictatorship. Many of us fought desperately to stop the takeover, but the West had a bizarre need to see black rule in this part of the world, whatever the consequences. Being right doesn't mean you win. Giving "democracy" a chance here was a death sentence for our country. Whites voted for "negotiations," bamboozled by the promise of power-sharing, world approbation, and acceptance into the "community of nations." Nelson Mandela was never the icon portrayed by the world and especially by American liberals. South Africa today is his legacy.
What we see now in America follows the same pattern. The system is evil; it discriminates. There is no justice. It's always someone else's fault. Black Lives Matter has led to increased demands, and once these demands are met, there are always more. But you still have the wherewithal to resist.
In South Africa, conservatives were called far right, fascists, divisive, haters, intolerant. By nature, conservatives are not wild men in the streets, but you must act. The "progressive" philosophy sounds good, but it takes you into quicksand. We know. We saw it here. We lost. Don't let your country slip through your fingers.
What follows is adopted from an article published by TLU SA — the Transvaal Agricultural Union South Africa. TLU SA is the oldest agricultural organization in South Africa, established at the end of the 19th century.
This is what you can expect if you fail to act.
Railway tracks have been stolen all over the country, and there is virtually nothing left of the six miles between Brakpan and Springs, on this line. Rails and ties have disappeared. Overhead power lines have been stolen, supporting poles are bent or broken, security fencing has been carted off in trucks and wheelbarrows. The Springs railway police, responsible for this corridor, doesn't have a single patrol vehicle. Throughout South Africa, our once world-class railway system is being plundered piece by piece.
Most of our secondary roads have become like the rest of Africa: potholes, no shoulder, grass growing into the center of the road. There are small forests, with trees as tall as a man growing out of sidewalks and right up to roadsides. Everyone sees the decay, but the ANC doesn't seem to care. Someone said they see nothing ugly, and they see nothing beautiful. Years ago, I heard a former Transkei official tell a visiting American that "we don't care if the roads turn to dust, as long as we get rid of the whites." Their roads turned to dust.
Pillage is part of the ANC way of life. President Cyril Ramaphosa pumps up fairy stories about new projects and exciting investments, but dissipation has taken over.