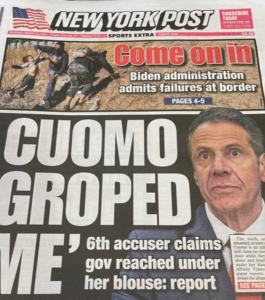 With a growing number of elected officials calling for him to resign and Albany's leadership preparing an impeachment case, Gov. Andrew Cuomo faces a rough road ahead politically.
But he also faces the possibility of criminal charges.
On Tuesday, State Attorney General Letitia James' released a damning 168-page report detailing a stunning history of claims — mostly corroborated — alleging that Cuomo made inappropriate comments, planted unwanted kisses and even groped women in the state's employ and otherwise.
"Hey is that the  Governor?" Bring him to me says Bubba. I have a plan. He is single, I am single.  Time for us  to get married. We can dress him up in black and white. He can be my husband, I'll be his duly wedded wife.