How long will it be before protest erupt across the nation demanding the impeachment of Joe Biden? So far everything he has touched imploded. Inflation heading north, the Afghan pullout resulting in 13 marines killed, China threatening us on a daily basis, Iran pulling the wool over our eyes, Covid-19 spreading like wildfire, now the new variant, Omicron, is heading to our shores.
But don't worry, he is not done; check the price of oil, food, insurance, clothing, through the roof. Venezuela is here!  But let's not stop there, how about the two million illegals crossing into our country, many of them with Covid-19, many are wanted for murder in their own country. These illegal criminals have records longer than the Rio Grande. Some of them are from China, India, Iran, Iraq and, Afghanistan beside those from Latin America.
Where are they, who is harboring them, what are they up to? The truth is we don't know. And Joe embraces Critical Race Theory, he condones the destruction of our history. In fact he was the first to call for the destruction of General Robert E. Lee statute that stood in Richmond Virginia for over one hundred years.  Tearing down our heritage included the statutes of Christopher Columbus. The alt-left called him a murderer of millions of indigenous peoples.
RECENT PHYSICAL OF JOE BIDEN'S DID NOT INCLUDE A CONGNITIVE TEST DUE TO THE CONDITION OF HIS BRAIN, AS SEEN HERE.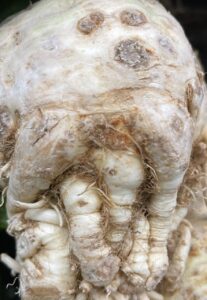 'More money than God:' Chinese titan lavished Hunter Biden with 3-carat gem, offer of $30 million
Miranda Devine details Biden's family involvement with the Chinese government in new book.
Excerpts from book,

"But Hunter flew home the day before the lunch. He already had met with Ye, over a private dinner on the Tuesday night, at which the CEFC chairman made him an offer too good to refuse: $10 million a year, for a minimum of three years, for "introductions alone," as Hunter would later assert in an imperious email to CEFC executives.
Ye sealed the new alliance with a rich gift – a 3.16 carat diamond worth $80,000. Photographs of the stunning stone appear on Hunter's laptop along with a grading report that lists it as a "round brilliant" of Grade F with prime "VS2" clarity and "excellent" cut.
Joe Biden is Anti-America, Joe Biden is a  maniac who is engaging in reckless behavior. Joe Biden is Russia, China all rolled into one. Colluding with our enemy with Milley as his front man.
Biden must be impeached before more damage to our standing occurs. We can't wait for 2024. First order of business in the new 2023 congress should be impeachment.
Trump ripped Gen. Mark Milley and the journalists Bob Woodward and Robert Costa in a new statement.
He accused Woodward and Costa of making up information in their blockbuster book "Peril."
He also said Milley should be tried for treason for calling his Chinese counterpart to avert a war.