We predicted that the trash and burn crowd would go on a rampage. And overnight they have done just that-Portland is on fire.
A large group of rioters was seen in downtown Portland, Oregon smashing windows and vandalizing several buildings Saturday night. The group also graffitied several messages targeting the U.S. Supreme Court.
The group, made of about 100 people, were yelling and chanting as they marched down the streets when they would periodically stop to destroy and graffiti objects.
"Death to SCOTUS," one black spray-painted message said.
GOP senator slams President Biden for 'fear-mongering' in address to nation after Supreme Court's ruling
Sen Tim Scott says a fundamental of being an American is life
Sen. Tim Scott, R-S.C., joined "One Nation with Brian Kilmeade" to react to the Supreme Court's ruling overturning Roe v. Wade and President Biden's response.
SEN. TIM SCOTT: Fear-mongering is really what President Biden just talked about, he's fear-mongering. The truth is, I'm so thankful that over the last three or four years, we were able to put 300 federal judges on the bench and three conservative Supreme Court justices. 
Supreme Court abortion protests: LAPD arrests suspect for attempted murder of police officer
The U.S. Supreme Court announced its decision on abortion Friday
A California man was arrested and charged with attempted murder after he allegedly attacked a police officer during a protest of the U.S. Supreme Court's recent abortion reversal, police said.
Michael Ortiz, 30, and Juliana Bernado, 23, were among those arrested during a clash with police officers in the downtown Los Angeles area Friday as people gathered to protest the overturning of Roe v. Wade, Los Angeles Police Department Chief Michel Moore said.
"The vast majority of those involved were peaceful and law-abiding, however, a much smaller group of individuals took to the streets with the intention of creating chaos and destruction," the LAPD said.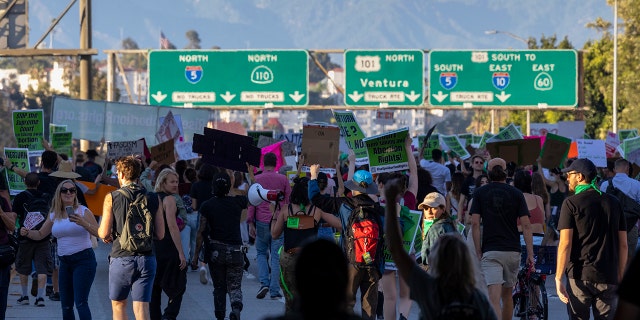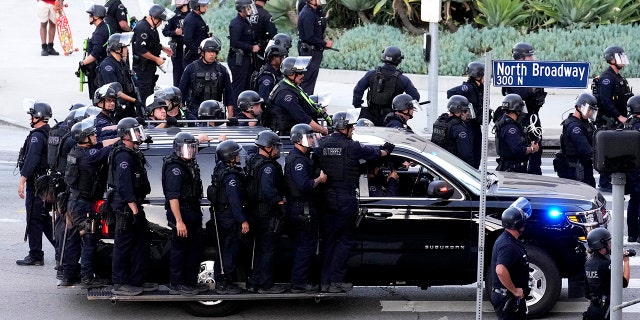 At some point in the night, Bernado allegedly attempted to take an officer's baton and was subsequently taken into custody, the New York Post reported. She faces possible charges for resisting arrest.
"I condemn the violence against officers that occurred last night and into today," LAPD Chief Michel Moore said in a news release.