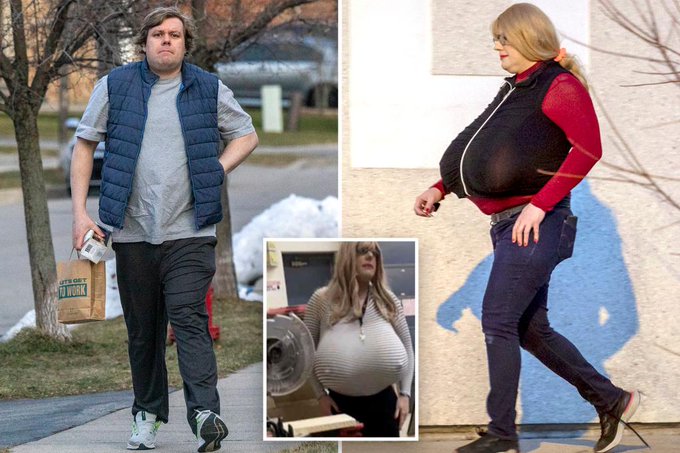 The Post reports of an incident where Lemieux was photographed this week exiting the school dressed in the breasts and wig, went briefly shopping at a department store, went home, and then emerged wearing "men's sweatpants, trainers, a gray T-shirt and a navy puffer vest without breasts, makeup, glasses or wig."
Lemieux's neighbor said of the teacher's school attire, "You can see the breasts from so far away when you're driving."
"He put the whole outfit on and just walked up and down Guelph Line — no bags, just walking. Everyone slows down because you can't believe what they're seeing," the neighbor added.
One Twitter user wrote, "No surprise here. As we predicted months ago, 'kayla lemieux' is not trans, he's just a pervert. And what he's doing is 100% sexual harassment. I look forward to the day when female students and staff file suit against the school board."
"As a result of the rules, teachers and school librarians or library media specialists have been compelled to self-censor out of fear of losing their job – or worse, being subjected to criminal allegations – simply for trying to provide a safe learning environment for all students," the Florida Education Association said in a statement last week after announcing that it was suing the Florida Department of Education for the way the law is being implemented.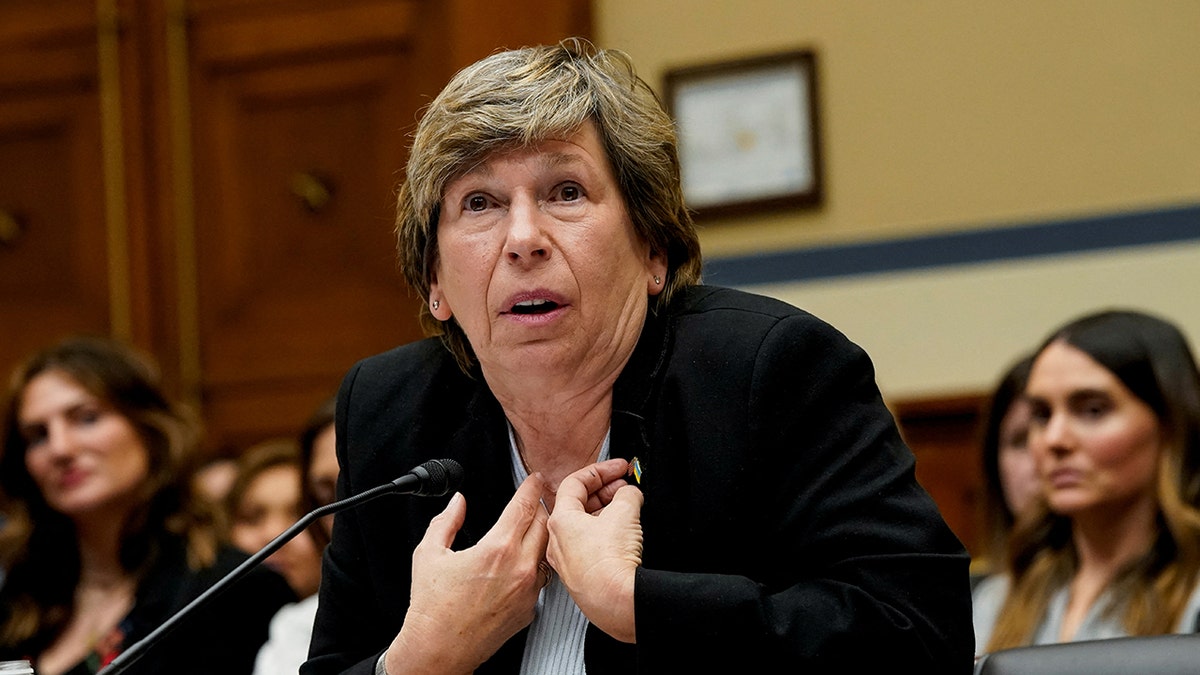 The NEA and its 3 million members and the AFT and its 1.8 million members have historically provided crucial get-out-the-vote support to Democratic candidates by mobilizing their members and raising tens of millions of dollars to support candidates.

During the 2020 election, the two unions raised more than $30 million collectively, according to

Open Secrets, a nonpartisan tracker of money in politics run by the Center for Responsive Politics.
The unions are slated to take a similarly aggressive approach to the 2024 campaign, viewing the two front-running GOP candidates – DeSantis and former President Donald Trump – as legitimate threats to the public education system in the U.S. in a post-pandemic moment when enrollment is declining, students are facing academic setbacks and unprecedented mental health challenges, teachers are leaving the profession due to low morale and low pay, and the pipeline of aspiring teachers is dwindling.
The expansion of policies that allow families to use taxpayer dollars to cover tuition at private schools and other education expenses – programs like education savings accounts, vouchers and tax credit scholarships – is also driving much of their concern. Dozens of states are considering legislation to expand such offerings, and earlier this year Iowa Gov. Kim Reynolds signed into law major legislation that will allow families across the state to use nearly $8,000 in taxpayer money to support tuition at private schools.
"DeSantis has been a disaster on education. They're banning history, they're banning books, banning AP psych, and have a terrible teacher shortage. Nobody should be taking advice form him on schools," Weingarten posted on X, formerly known as Twitter. 
Critics quickly pushed back on

Weingarten's claim, accusing her of trying to keep schools closed throughout the COVID-19 pandemic.