Jonas has made into the nations capitol with a vengeance. Twenty to thirty inches is expected. It could not have happened to a more deserving place. Sort of a metaphor for the Republicans who have been in a deep freeze for eight years. The real story here though is the one inch, repeat 1″, that Washington D.C. received on Wednesday. The Mayor failed in her duties which was to salt the streets prior to the once inch storm; havoc prevailed.
An inch of snow, icy roads unleash 9 hours of traffic chaos across D.C. region. CLICK HERE FOR THE MAYOR'S RESPONSE TO THE ONE INCH BLIZZARD.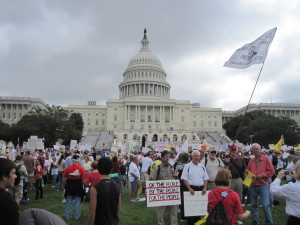 (though no proof was needed) that Washington, when taken by surprise, is woefully unprepared, not just for a blizzard but for any "snow event." It also showed how little it takes for the region to descend into a long night of traffic chaos: more than 1,000 reported fender-benders (unofficial numbers via Waze), six- and seven-hour trips home, jammed arteries and impassably frozen exit ramps.