While America Burns, Joe China feasts on Chinese takeout. The newest release of those who have perished confirm that over 3,000,000 have died from the China Virus. One hundred forty million cases have been identified so far. Things will not get better as the variant strain makes its way through Europe, India and Latin America. This is another result of the China Belt and Road initiative. What goes around comes around. We predict that the death count will ramp up to 6,000,000 plus by the end of 2024, with upwards of 500,000,000 cases worldwide. And these may be conservative numbers.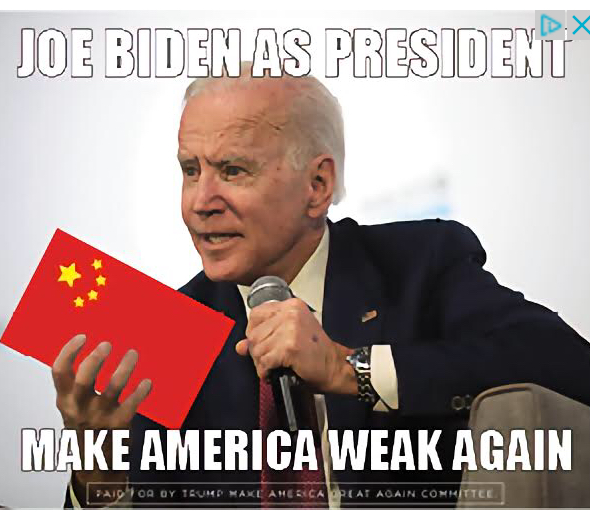 Currently, countries that have suffered these horrible deaths aren't bothered by the Chinese menace. Not yet anyway. The United States hasn't penalized the CCP to the degree required for the devastation they created. Why has this not been the case? Apparently China Joe is afraid of them. Why? Trump confronted China, but Joe is slurping up the General Tso's chicken faster than drinking a Tsingtao. Facts speak for themselves, not only is Joe not bothered by China's hegemony, but seemingly the world is not at all alarmed. They should be.
As noted last week, China's economy blasted ahead by 18%. However, the rest of the world is now teetering on recession once again. Xi has put the squeeze on the third world. America's friends, do we have any left, don't care. They should. China will devour them in the next decade or two. The rest of the world will produce nothing but slave under Chinese "road and belt" initiative. We, here in the United States, don't have an economic policy, one that will confront states like China in areas of education, manufacturing, technology, biology, aeronautics and military. They do; it is long term, ours is not up to their speed. If no change is made we will be belted back to the stone age.
The inevitable confrontation over Taiwan will test the United States resolve. Secondly, the China aggressive actiction in the West Philippine Sea, specifically the Spratly Islands, which was ruled illegal by the Permanent Court of Arbitration. However, China put their chopsticks in the eyes of the world body. That is the stance they take when a ruling doesn't go their way. For instance, Tedros' mouth, the bought and paid for head of the WHO, is a holster for Xi's sexual organ. He does as told. We all know where that Wuhan Virus came from. China, China, China. Unleashed on the world to create havoc. Time for them to pay for this crime against humanity.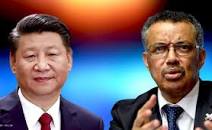 The WORLD has to confront China. They can do this three ways. 1. STOP THE PURCHASE OF CHINESE GOODS. 2. NATIONALIZE ALL CHINESE ASSETS INSIDE THEIR COUNTRY. 3. Refuse to pay back any Chinese loans. Then we shall see if Xi's cajunes are bigger than his mouth.