https://www.foxnews.com/us/live-updates-derek-chauvin-trial-sees-jury-deliberations-begin
UPDATE, DECISION REACHED. ANNOUNCEMENT SHORTLY
Biden is praying for the right verdict. You know what that means, not the verdict based on evidence, but based on bias. We pray that justice prevails, one way or another. There is no "RIGHT V
ERDICT" Joe. Didn't you learn anything in law school. Your a chump!
You can't even compare what this ignoramus said to Trump's speech prior to the Capitol Hill invasion, which by the way included mostly Antifa types. (see below)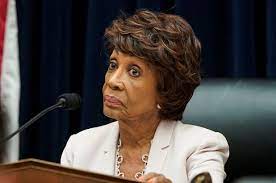 POLICE WHO SHOOT TO KILL IN AN INSURRECTION ARE DOING THEIR JOB – KEEPING AMERICA SAFE FROM ANARCHISTS, RIOTEERS, GANGBANGERS, MURDERERS, KILLERS, RAPISTS, COYOTES AND CHILD MOLESTERS
https://www.foxnews.com/politics/waters-says-her-words-dont-matter-after-chauvin-judge-say-comments-could-bolster-appeal
Let them burn the place down. No matter what the decision, their preparations are complete, the Molotovs ready to destroy city after city. We sincerely hope that the POLICE don't crash the party. We implore them to stay home; guard your loved ones, they are most important. The INSTIGATOR OF INSTIGATORS from the City of Angels has ordered the rioteers to bring it on. Have fun this pied piper says to the Gang Bangers; push back, get in their face, torch the hood. An honorable woman; the best saleswoman the gun industry ever had. Don't expect her to be out front holding the torch. She will be holed up in her L.A mansion, the one that isn't in the district she represents.
A THREAT, "WE'VE GOT TO MAKE SURE THAT THEY KNOW THAT WE MEAN BUSINESS." https://www.foxnews.com/politics/waters-says-her-words-dont-matter-after-chauvin-judge-say-comments-could-bolster-appeal