As reported by FOX NEWS, Trump took out the broom yesterday, sweeping all five contests by wide margins.
Click here for yesterday's results. Note the whooping Hillary took in RI.
Early returns are in, Trump forecasted to sweep CT, MD, RI and PA by wide margins, thereby  slamming the door in Cruz's and Kasich's face. Actually, those two contenders never had a chance. Trump's message is getting across, the insiders are now outsiders, the outsiders are now insiders. As more returns come in we expect Trump to solidify his insurmountable lead. When the votes are fully counted look for Trump to break the 60% barrier.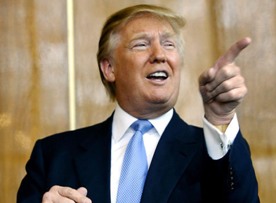 Trump's yet to be opponent in November, Sanders or Clinton, face a tough challenge. The press has thrown in the towel on Trump all but conceding a Democrat victory. But what do they know?  Hillary Clinton is do disliked that many Democrats will sit out the election; they will be happy to see her lose. Punishing her for lying, cheating, scheming, killing, murdering, conniving, stealing and trafficking,
She has been pandering to those on the dole long enough. Hillary Clinton will get face slapped in November by the American Patriot. We can't wait for her to step into the ring against Trump. A blood bath for sure.
http://www.foxnews.com/politics/2016/04/26/fox-news-projects-trump-wins-md-pa-conn-clinton-wins-md.html?intcmp=hpbt1  (Republicans calling for CRUZ to give it up)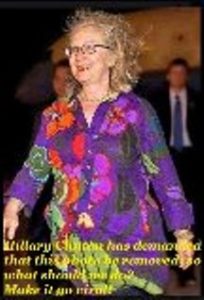 Hillary Clinton has demanded that this photo be removed from the internet.